We help you find the best parking prices at Exeter Airport
The benefits of Parkos
All parking locations are personally inspected
Guaranteed the lowest price
Changing and cancelling is free
We're here to help
Our experts are here to assist you with comparing car parks and are happy to answer any questions you may have.
Please contact us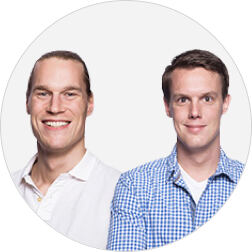 Customers rate our parking providers with an average of
Customers who have booked a parking space through us, rate these with an average of 8.7/10 based on 421 reviews.
Parking at Exeter airport
Exeter is an airport that is a little out of the way when compared to some of the other airports in the area. However, it provides flight services for areas such as Plymouth, that would struggle to catch a flight otherwise. Furthermore, this airport often receives high amounts of traffic and people flying everyday when nearby airports such as Bristol airport fill up, meaning that this airport is still one of the busiest in the country.
Cheap Parking at Exeter Airport
Because of the sheer number of airports that have a direct connection to Exeter airport, it is often very difficult to find a decent parking space near to the entrance, and if you do find one, it is usually nearly as expensive as the flight itself!
This is one of the main reasons we created Parkos- a tool to allow people such as yourself to easily and quickly find and compare hundreds of different parking spaces at some of the busiest airports in the country. With Parkos, gone are the days of struggling and panicking over finding a semi-decent parking spot for an above average price! As you search for a car park, you can also read reviews from our customers to help in making your decision.
Park and Ride & Meet and Greet parking at Exeter Airport
Not only do we allow you to pick and choose from a wide range of different parking space options all at fantastic pieces, we also give you the chance to pick from several services designed to make your flight experience even less stressful for you and your travel companions. Don't spend time worrying about getting to Exeter Airport on time
Park and Ride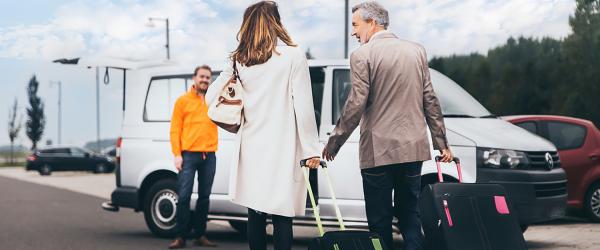 One of the services we allow you to choose from at Exeter airport is a shuttle bus service. How does this work? You drive to the airport parking lot as you normally would, except rather than then having to haul your luggage and self all the way to the entrance of the airport, you have a luxury shuttle bus take you there in a tenth of the time!
Meet and Greet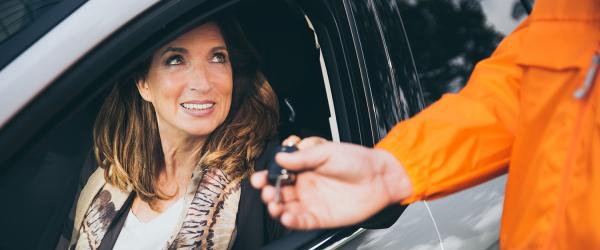 One of the most popular services that can be found on the Parkos site is Meet and Greet. This service lets a trusted company deal with the stress and time it takes to find a parking space for your vehicle while you focus on getting to your flight. Furthermore, you would normally have to pay extortionate pricing to enjoy this premium service at any airport. However, because you are using Parkos, you can enjoy the benefits of this amazing service without making a massive dent in your wallet.
Long Term Parking at Exeter Airport
While many comparison and airport parking sites may only allow you to choose between standard parking spaces, we do not like to limit you in that way. We offer a wide selection of different parking spaces and services, including long-term parking options. This allows you to enjoy an extended holiday or business trip, while allowing you to rest easy knowing that your vehicle is being kept in a secure location in or around Exeter airport. Parkos helps you find the best deal and parking option to meet your needs everytime! As you plan your trip, you can use our route planner to find the car park and other traffic information.