We help you find the best parking prices at Stansted Airport airport
The benefits of Parkos
All parking lots are personally inspected
Guaranteed the lowest price
Changing and canceling is free
We're here to help
Our experts are here to assist you with comparing car parks and are happy to answer any questions you may have.
Please contact us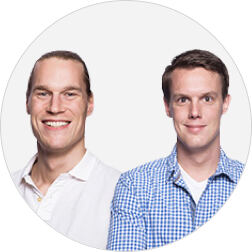 Customers rate our parking providers with an average of
Customers who have booked a parking space through us, rate these with an average of 8.7/10 based on 421 reviews.
Parking at Stansted airport
Getting to an airport can be one of the most stressful journeys you could ever make, but the stresses don't end there. Many holidaymakers continue this struggle well after arriving at the airport- unable to find an available parking space, or even worse, lacking the information and organisation required to be able to guarantee a good sport for their car.
Fortunately for you, you no longer need to deal with this unnecessary stress. Parkos offers a one stop shop for you to find and compare the available deals for private Stansted companies, guaranteeing that you can fid the best spots for your vehicle(s) at the best prices possible!
Cheap Parking at Stansted
With the prices of flights and hotels rising, nobody wants to pay more than they must for parking at the airport. Therefore, Parkos allows you to search for and filter through a wide selection of private parking providers, allowing you to find hundreds of results that fit your needs perfectly at the best available prices.
The providers offered through Parkos are not based on the airport itself, but most, if not all the providers found on our site have parking located near to or next to the airport, ensuring that you have only a very short distance to travel back to your vehicle after your trip. Take a look at our Stansted driving directions for a detailed planning to your parking provider.
Shuttle and Valet Parking at Stansted
We offer a wide range of Stansted Airport Parking services through our site, with many of our providers offering services such as Shuttle Parking at Stansted Airport, and even Valet Parking. For many, the difference between these two services may not be clear, so we wanted to take a moment to explain what each offer.
Shuttle Parking at Stansted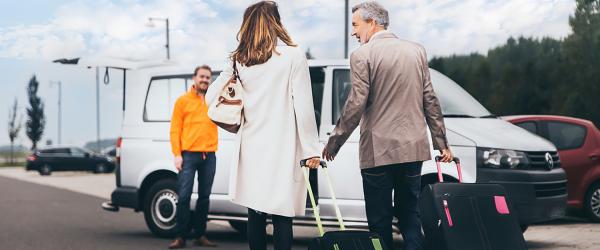 The shuttle parking service at Stansted ensures that you and those you are travelling with have a shuttle bus waiting for you at your designated Airport parking spot when you after arriving. This allows you to take a direct route into the airport itself, guaranteeing that you miss the busy roads leading into the Airport itself, as well as helping you reach your parking lot on time.
Valet Parking at Stansted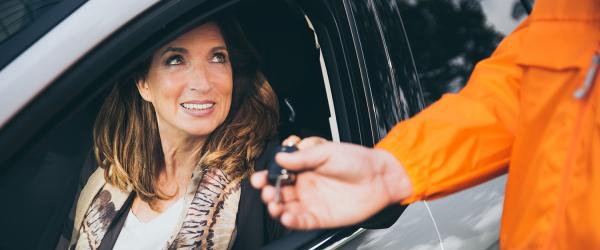 Valet Parking at Stansted airport is slightly different. This service involves you driving into the airport yourself and meeting a valet at the entrance. From there, they will take your car to your chosen parking space and send you an email to confirm that your vehicle has been parked as requested. This allows you to get to the airport and head straight to your flight without the stress of parking your car.
Long Term Parking at Stansted
Parkos provides you with a long list of available companies that offer parking services for as short as two days, all the way up to months at a time. With our services, you can ensure that your needs are taken care of, and you can enjoy a holiday, business trip and/or flight without having to worry about your vehicle(s). We invite you to read our customer reviews for Stansted airport to make to best possible choice for yourself.