We help you find the best parking prices at Liverpool Airport airport
The benefits of Parkos
All parking lots are personally inspected
Guaranteed the lowest price
Changing and canceling is free
We're here to help
Our experts are here to assist you with comparing car parks and are happy to answer any questions you may have.
Please contact us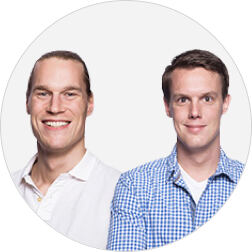 Customers rate our parking providers with an average of
Customers who have booked a parking space through us, rate these with an average of 8.7/10 based on 421 reviews.
Parking at Liverpool airport
Liverpool airport is one of the most important and busiest in the UK, with hundreds of flights every single day taking off and landing from exotic and exciting countries all over the world- specifically from America. The flights leaving and arriving at this airport are so long, so we know how much it means to you to have a shorter and less stressful time arranging and getting to your parking space(s).
Cheap Parking at Liverpool airport
Parkos offers an extensive search engine filled with filters and preference options to help you to find the best available parking options in the airport. Whether you're looking to save money on your parking space, or you want the best, closest to the airport entrance space available, we've got you covered. In just a few clocks you can very quickly sift through thousands of parking space options in Liverpool airport down to a few that meet your needs and requirements perfectly. Please also see our customer reviews for airport parking at Liverpool airport.
We have dedicated endless hours and resources into our site to ensure that you can search for and find your perfect parking space with as little stress as possible. Because of this, Parkos is by far one of the best, most intuitive search engines available on the market, allowing you to very quickly and easily filter through hundreds of different Liverpool airport parking options.
Shuttle and Valet Parking at Liverpool airport
We also understand that finding the ideal parking space is not where the stress and struggles end when trying to reach your flight in time. Due to this, we have also included an amazing search tool to help you find various other services, all of which are designed to make your travels that much easier.
Shuttle Parking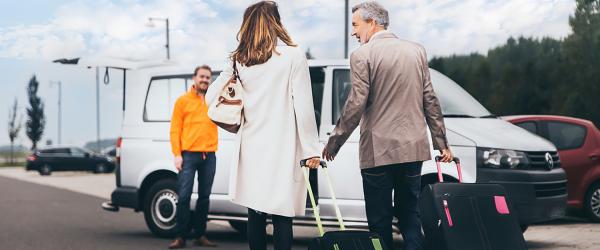 Shuttle parking services involve a hired shuttle bus arriving at your parking space when you arrive, so that they can transport you, your travel companions and your luggage from your chosen parking space to the entrance of Liverpool airport. This allows you to skip much of the traffic you may otherwise experience, as well as massively reducing your stress levels by guaranteeing you can reach your flight from the parking lot with plenty of time to spare.
Valet Parking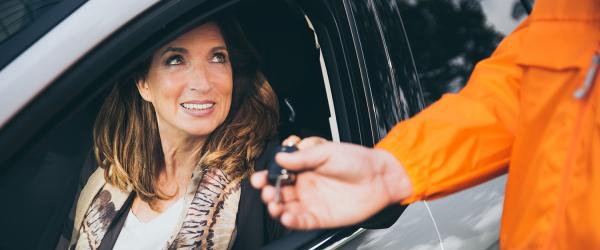 Another service that can be searched on the Parkos site is Valet parking at Liverpool airport. This allows you to drive directly to the airport entrance, where a trusted valet will meet you, then proceed to park your car in a secure location while you focus on reaching your flight in time. Many Parkos users find that using this service helps to reduce stress by massively reducing the number of things they must focus on leading up to their flight.
Long Term Parking at Liverpool airport
The Parkos site offers a wide range of different services that are all best set to meet a variety of needs and requirements. This includes those holiday makers and businesspeople that need to park their car close to Liverpool airport for a longer period. With our search engine, you can easily find a cheap long-term parking services for Liverpool airport at a moment's notice.
Are yo looking for the best way to get to Liverpool "John Lennon" airport? Please see our driving directions.
Parking providers at Liverpool Airport