We help you find the best parking prices at Edinburgh Airport airport
The benefits of Parkos
All parking lots are personally inspected
Guaranteed the lowest price
Changing and canceling is free
We're here to help
Our experts are here to assist you with comparing car parks and are happy to answer any questions you may have.
Please contact us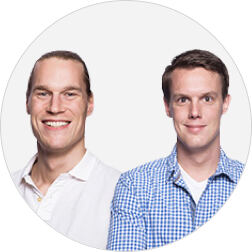 Customers rate our parking providers with an average of
Customers who have booked a parking space through us, rate these with an average of 8.7/10 based on 421 reviews.
Parking at Edinburgh airport
Edinburgh airport is one of the biggest in Scotland, meaning that it is known for handling the largest number of flights per day anywhere in the country. This also means that, every single day, this airport must admit tens of thousands of people and arrange their parking and transportation. This makes it a very good idea for you and your travelling companions to use Parkos to find the cheapest and best available parking, valet and transportation services for Edinburgh airport. When comparing different car parks, read reviews from our customers to find the right choice for you.
Cheap Parking at Edinburgh airport
Through Parkos, you can find some amazing deals on the best parking spots in the area, both on and off site. We make it simple to find the best Edinburgh airport parking services available for your departure time frame.
Everyday, hundreds of thousands of hopeful holiday-goers spend hours looking through hundreds of websites trying to find the cheapest airport parking. This is both time and energy consuming, as well as leading to hundreds of missed deals. To save you this time and stress, do not hesitate to check out Parkos' intuitive search engine to instantly filter through thousands of Edinburgh airport parking and transfers deals to find you the best price!
Shuttle and Valet Parking at Edinburgh airport
We also allow our users to search through a wide variety of different shuttle and valet parking services available at this airport. Making use of our fantastic filter system, you can easily and quickly find the perfect and cheapest services in these respective areas that you need today! Below is some more information about what each of these services offer:
Shuttle Parking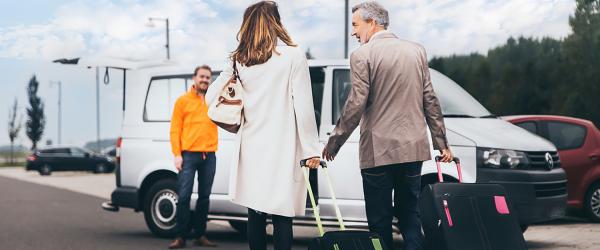 The shuttle parking services available on our site offer a shuttle bus to transport you from a carpark nearby to the airport, all the way to the entrance of Edinburgh airport. This service also allows you to transport all your luggage without having to carry it yourself- making the commute to your flight that much less stressful.
All the shuttle buses available on our site offer basic comforts such as luxury seats and air conditioning for those longer drives, with many even including charger ports and laptop/drink rests.
Valet Parking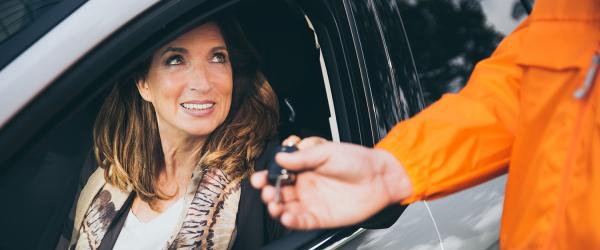 Whether you're on time or running late, finding a parking space, even a pre-booked one at an airport can be a very stressful and time-consuming task. With the valet parking services we offer; you can find an affordable yet amazing valet parking services to remove these issues from your flight experience. These valet services allow you to drop your keys for your vehicle with a trusted valet parking company, from where they will park your vehicle in a safe location while you focus on getting to your flight on time.
Long Term Parking at Edinburgh airport
We understand that not every flight or visit abroad is a week's holiday. Sometimes you need to fly out of Edinburgh and keep your vehicle parked in a safe location for a longer period. Don't worry, through Parkos you can find hundreds of different long-term parking services available at Edinburgh at a moment's notice. Through making use of our filters and search engines you can quickly and easily find a long-term parking service tailor made for you! If you are looking for driving directions take a look at our free route planner.