We help you find the best parking prices at Glasgow Airport airport
The benefits of Parkos
All parking lots are personally inspected
Guaranteed the lowest price
Changing and canceling is free
We're here to help
Our experts are here to assist you with comparing car parks and are happy to answer any questions you may have.
Please contact us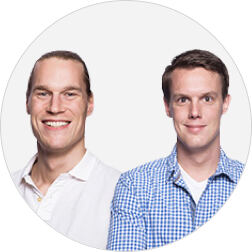 Customers rate our parking providers with an average of
Customers who have booked a parking space through us, rate these with an average of 8.7/10 based on 421 reviews.
Parking at Glasgow airport
Glasgow is one of a few major airports in the UK, with holiday makers and businesspeople from all over the country, especially the Northern areas, coming to this state-of-the-art airport to catch their flight. Even though this airport is one of many that is known for its fantastic parking options, with the sheer number of daily visitors, it can still be a challenging task to find a parking space and more importantly, get to it.
Cheap Parking at Glasgow airport
There are plenty of cheap parking options available at Glasgow airport, but many thousands of people every day miss out on these amazing deals due to the sheer amount of information you must deal with from hundreds of different sites and companies. With Parkos, you can simplify this entire process. We provide you with a list of all parking spaces available in and around Glasgow airport, ranking them from best to worst, cheapest to most expensive. This allows you to very quickly and easily find the perfect parking space for you and your travelling companions.
Shuttle and Valet Parking at Glasgow airport
Once you've found your parking space at Glasgow airport, you can also use Parkos' search engine to find a service to help make the process of parking and/or getting to the airport from your parking spot that much easier for everyone involved. A number of these services that can be found through Parkos include:
Shuttle Parking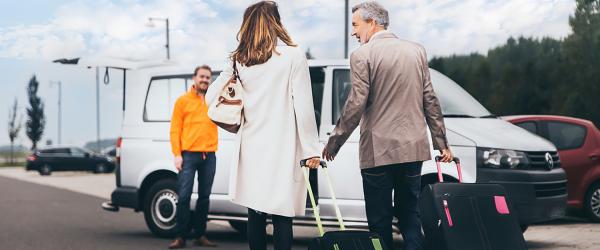 One of the services you can find using our site is Shuttle Parking. This provides you and your travel companions to have access to a private shuttle bus. This bus then transports you and your luggage to Glasgow airport once you have parked your vehicle, meaning you don't have to worry about the stress of walking and carrying your own luggage, risking injury and missing your flight- something you can avoid using Parkos! please use our Glasgow airport travel directions for a routeplanner to your parking,
Valet Parking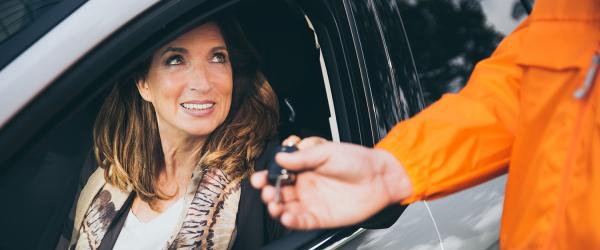 We also offer a series of amazing valet parking services for you to choose from based on which price and package is best for you. We provide you with lots of different search tools and filters to help you sift through hundreds of these services so that you can easily find the perfect one! All these amazing valet parking services are trusted and help to make sure that you can focus all your attention towards getting your flight on time, rather than dealing with the stress of finding your parking space as well.
Long Term Parking at Glasgow airport
Not only do we allow you to search for and filter through parking and parking services, we also offer a series of different long-term parking services at Glasgow Airport. We understand that not every flight is a 1-week holiday, and sometimes you may need your vehicle parked in a safe location for a few weeks, a month or even longer. Whatever your needs, you can use the Parkos search engine services to make sure you find the best deals for you.
Curious what our customers are saying about our airport parking services at Glasgow? Please have a look at our Glasgow airport parking reviews page.