Parking at Birmingham airport
Birmingham Airport is one of the busiest airports in the UK, with almost 13 million passengers a year. The airport is 13 km from Birmingham city centre and serves the wider West Midlands area. Birmingham Airport has short and long-haul flights to Europe, The Americas, and Asia. Nobody wants to worry about getting to the airport when planning a trip. Whether it's for a dream holiday or a trip with business travellers, driving to the airport is the simplest and most convenient way of being sure you'll get there on time. So when you're looking for Birmingham Airport car parking, check out the cheapest parking offers for an off site car park on our website. Birmingham airport offers a full range of airport parking options, and whichever one you choose, here at Parkos, we can find you the best deal for cheap Birmingham airport parking. Birmingham Airport parking options include self-park, Park and Ride, Meet and Greet or valet parking, and airport hotels with airport parking included. The simplest way to find the best Birmingham airport parking for you is through our search facility. You can save money on airport parking with Parkos.
While there is a train link to the airport, delays on the railways can be a big problem. So, taking your car is the safest way of arriving on time. Of course, once you decide to drive to the airport, you'll want to sort the car parking options out as soon as possible. And, if you're looking for cheap parking at Birmingham International airport, you're in the right place. Whatever your budget, there's a Birmingham Airport parking option for you. We work with all the local parking providers to bring you the Birmingham airport car park that suits you at the cheapest parking price. Because these car parks are outside the airport grounds, they can offer cheap Birmingham airport parking deals. All the car parks we work with are fully monitored and secure, so your car is always safe in one of the parking spaces. We all know that travel is stressful, so why not let us take the strain. Airport parking shouldn't be something you worry about when planning any trip.
Birmingham Airport has a wide range of parking options available. Self car park options are the cheapest and usually have regular transfers to the airport, which take less than 15 minutes. If you're looking for cheap parking at Birmingham Airport, then our Park and Ride is the best car park option for you. Other options include Meet and Greet parking, where you drive up to the airport terminal building and hand over your keys to a staff member. Your car will then be brought back to the Birmingham airport terminal when you return from your trip. Another option for a stress-free journey is Birmingham airport hotels and parking, where you can stay in a Birmingham Airport hotel, and the hotel provides airport parking for the duration of your trip. This has the added advantage that you get a good night's sleep before you leave, with no worries about travel to the Birmingham airport. Whichever airport parking option you choose, Parkos will find you the best price for your Birmingham airport parking needs.
Cheap car parking Birmingham airport
Birmingham airport is very busy, and passenger numbers are growing all the time. As more and more destinations, especially long-haul destinations, are added, the demand for Birmingham airport parking is increasing rapidly. Public transport to the airport can be very unreliable, especially trains. So, more and more people are choosing to drive their car to the airport, especially as there are so many early morning flights now. No one wants to try to get to the airport by public transport at 5 am or to get home late at night. As demand increases, the cost of parking will go up, and it may be difficult to find a Birmingham Airport long stay car park. Parkos is working on expanding the range of airport parking offered by partnering with local off-airport parking providers. Through our comparison site, these local car park want to bring their car parks to a broader market. This way, we can offer you an excellent deal on car parking at Birmingham airport.

When booking a holiday, the last thing you want to worry about is how you'll get to the airport. It's much more fun to plan how you'll spend your time in the sun. Public transport might seem like the most straightforward option to get to the airport, but trains are often late or cancelled. Public transport also doesn't work out if you have an early departure or a late arrival. Once you decide to take your car, make sure you get the best deal for a Birmingham airport car park available. The official car parks are costly and often no more convenient than other Birmingham airport parking options. So, if you want to save money for the trip, make sure you consider the better value Birmingham airport parking deals. At Parkos, we help you with comparing all the offers to provide you with an efficient service, from booking right through to boarding your flight. Whether you want a convenient Meet and Greet service or a cheaper Park and Ride Birmingham Airport parking with free shuttle service, we have all the suitable options for you. In this way, you will have a stress free parking experience at Birmingham airport.

Parkos works by building partnerships with local Birmingham (BHX) parking providers. These Birmingham car park operators can keep their costs low and pass those savings on to customers as independent local providers. Our Birmingham airport parking partners offer the full range of car park options you'd expect at any major airport. For the most convenient parking choice, search the Meet and Greet Birmingham Airport parking for the best value deal. Just because they are independently run and outside the airport perimeter, doesn't mean the Birmingham airport car parks are inferior. We expect very high standards of all our Birmingham airport parking partners, and you'll find you get the same, if not better service, as you get at the official car parks. This is the area where you will see a difference in the price. If you have any concerns about the quality of car parks or the service they provide, please take a look at the customer reviews on our website.

At Parkos, we offer deals for the cheapest car parks through our partners on all types of Birmingham airport parking, including long stay and short stay car park. So, you don't need to worry if you will be away for a few weeks or months. Your car will be safe with us. So, if you're travelling for work, or taking an extended holiday, you can forget about the car till you return. Whatever your reason for travel, nobody wants to worry about their parked car while they're away. That's why we expect all our partners to adhere to specific standards. All our partner car parks are safe and secure with CCTV and round-the-clock security staff. By using our price comparison search engine, you're sure to find the best price for the parking that suits you. Whether you need to park for a few days or a month, we check all the available parking deals to bring the best value to you. Here at Parkos, we are committed to providing both value and service. Park your car at a secured car park.
Parking options at Birmingham airport
Birmingham Airport offers a full range of parking options. As Birmingham is a single terminal airport, all the car parks are conveniently located wherever you're flying to. If you choose a Park and Ride service, you drive to the car park, park your car, and are taken to the airport by a shuttle bus service. This is usually the cheapest parking option. Another type of parking is Meet and Greet parking. With this service you drive to the airport and your car is taken to the car park by a member of staff. So, you can take it easy and go straight to the check-in desk. The Stay and Fly or Park Sleep Fly option is a very convenient service, especially if your flight leaves early in the morning. You can stay in an airport hotel very close to Birmingham Airport and leave your car in the hotel car park for the duration of your trip.
Park and Ride Birmingham airport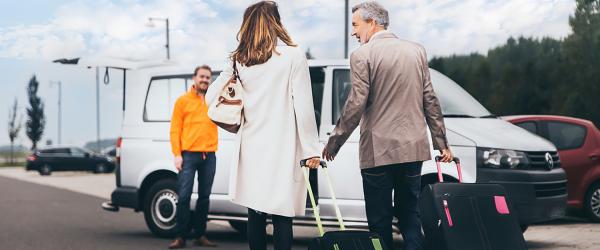 Park and Ride is usually the cheapest option for Birmingham Airport parking compared to the Meet and Greet services, but it's worth checking because sometimes there are extra special deals on other choices. You drive your car to the car park and choose a parking space with this service. Sometimes you have to check your car in at the office, but many of our partners now use number plate recognition instead. We'll inform you of all the details of what you need to do when your booking is confirmed. When you've parked your car, you may be able to leave your key in secure storage with the parking provider. We recommend using this convenient option if you can. All our parking partners offer a regular transfer bus to the terminal building. Shuttle services usually take less than fifteen minutes, but please allow extra time to park up. As some of our car parks are very large, we recommend you make a note of where you parked.
Meet and Greet Birmingham airport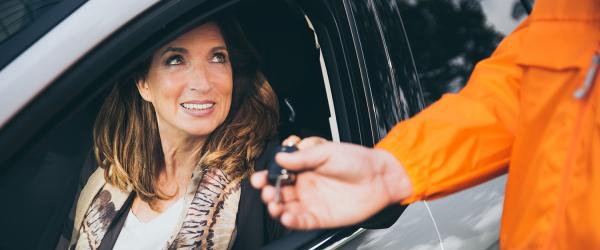 Meet and Greet service is the most convenient parking service, particularly if you're in a hurry. Don't worry about parking your car yourself. A friendly representative from one of our parking partners will meet you outside the terminal building. They will then take your car to the car park and park it securely for the duration of your trip. You can head straight to the check-in desks once you hand over the keys. When you return from your trip, a staff member will be waiting at the terminal to return your car to you. All the staff who drive your car are fully insured for any vehicle. So there is nothing to worry about with the Meet and Greet parking options. Just use the extra time in the Birmingham airport to relax and look forward to your holiday. A few Meet and Greet parking services are available at Birmingham Airport, so you'll want to check out all our options to find the best one for you.
Birmingham airport Hotel and Parking
The Hotel and Parking service is the perfect option for an early flight or a long drive to the airport. Begin your holiday early with a relaxing night in a hotel before you fly. You pay one price for your overnight stay and parking for the duration of your trip. Different airport hotels have different airport transfers policies, so check with your preferred hotel before booking. Most hotels offer a shuttle bus or other transfer service. Birmingham Airport offers a lot of choices for Hotels with parking included, from budget options to luxury airport hotels with parking. We'll search all the options, so you can compare the deals and choose the best car park at Birmingham airport. Whether you're looking for a 5-star hotel or a budget deal, we'll find you the best price. It's worth looking at the Hotel options too as sometimes they can work out the same or cheaper than parking alone. Check out all your options here!
Birmingham airport long stay car park
Here at Parkos, we want you to feel pleased with our service. We have a comprehensive Frequently Asked Questions section where you can look up the answers to most queries. However, we know that there are always some specific questions that aren't covered. So, we offer a complete customer service centre where you ask questions about your circumstances, and we aim to answer all questions as quickly as possible. If you have any problems with our parking providers, don't hesitate to get in touch. We want to provide only the best services for you, so we want to know if something doesn't come up to scratch. All our car parks are thoroughly checked before we enter into a partnership with them, and we monitor feedback from customers about all services all the time. We offer a secure payments system so that you can pay in advance. Some Birmingham airport car parks also provide the option to pay on-site car park.

Reliable parking at Birmingham airport: We use only reputable car park companies for our Birmingham Airport long stay parking. We build partnerships with local parking providers, and we know they want to work with us. Being on our comparison site gives them easy access to the airport parking marketplace. In return, we expect them to observe certain standards in the services they provide. Making a booking through our site is quick and straightforward, and you'll get your booking confirmation by email. This email will tell you the address and postcode of your Birmingham airport car park and any instructions you need to know. We recommend showing the email on request when you get to the car park. You can pay through our secure online payment service or, if the service provider allows it, in person on arrival at the car park. Check with individual parking providers which payment methods they accept. We offer free changes or cancellations within 24 hours of your Birmingham airport parking booking.

Secure payments: We offer a secure online payments system that accepts all major credit cards and PayPal. As well as online payments, many of our parking providers also provide the option to pay on-site when you park your car. Please check with the individual parking provider which payments they accept. Most of our partners accept cash and card payments, but some may not accept all payment types. Check with them first. When you pay online, payments are made through a separate payments service, so Parkos never access your card details. Payment details are never stored, and the payment process is entirely safe. We also accept direct debit payments from the SEPA area. Whichever payment method you use, you can download the invoice for your car parking from our website. If you have any difficulties with payments, or any questions, don't hesitate to contact our customer support team, who will be happy to help with any issues parking at Birmingham International airport.

Reviews: We encourage all our customers to leave reviews after parking at Birmingham Airport. We are constantly monitoring the performance of all of our partners, and customer satisfaction is our number one priority. So, before you book through our site, look at our many customer reviews. We hope you'll be happy with the service you receive, but if there are any problems at all,we want to hear about them. Naturally, we want everything to go well for you on your trip. So, we will investigate any issues reported about our partners' services to improve our performance in the future. We also want to hear about your experience of booking and paying through our site and any interactions with our customer service team. We aim for high levels of customer satisfaction, and we want customers to return to use our services time after time. So, please leave a review and get in touch with any issues.

Customer service: At Parkos, we aim to deliver excellent service and value. We want you to find the right parking option for you at the best price. We know that everyone has different needs and preferences, and our customer service team is on hand to answer any particular questions. Whichever option you choose, Birmingham airport parking Meet and Greet, Park and Ride or Stay and Fly, we aim to provide the same high level of service to all our customers. We hope all customers will enjoy our transparent and straightforward booking system, where you can compare all the options. And we hope that our secure payment options provide an option for everyone. We aim to be the first choice for Birmingham Airport parking because of our service, reliability, and prices. Please leave a review, so we know what works well and what we need to improve. And if you experience any problems, remember our customer service team is here to help.
If you need a route description, take a look at our directions page. We hope to see you soon.
Frequently Asked Questions
How early to arrive at Birmingham airport?

When you are departing from Birmingham airport you should be checked-in and ready to go through airport security approximately 2 hours before takeoff. This does not take into account the time needed to:

drive to the airport

get from the parking to the terminal

actual check in time

Check in for international flights can take longer because of additional security or procedures. The time it takes to get from the parking to the airport depends if you chose to park and ride or meet and greet parking at Birmingham airport.

Park and Ride

If you chose our Birmingham Park and Ride parking option you have to take the time it takes to get from the parking to the airport into account. Upon arrival at the parking a shuttle bus will be ready to take you to the airport. The shuttle either departs on a schedule or upon request. This will be specified on the web page of your parking provider. The ride to the airport usually takes between 10-20 minutes, you can find the transfer time on the web page of your parking provider.

Meet and Greet

Save time with Birmingham Meet and Greet parking. With this option you will drive straight to the airport terminal where a valet will park your car for you. This means that there is no transfer time. We recommend to always call your valet shortly before your arrival to confirm your arrival time.

International flights

Flights to international destinations often have additional security measures or procedures. If you are not sure this applies to you,it is always possible to check with your airline. For international flights we recommend you to check in 3 hours prior to departure.

How does Meet and Greet work at Birmingham airport?

If you have chosen the Meet & Greet service at Birmingham Airport, there are a few things to consider. Driving to the departure hall is still required for the Meet & Greet parking option. When you arrive, once you have done a few checks together, a pleasant member of staff will park your car for you. The confirmation email will contain the contact details to contact when you are on your way to the airport so that they can be ready to meet you at the Birmingham International airport terminal.

Continue your journey

When you arrive at the airport terminal building, you simply unload your baggage and head to the check-in kiosk to begin your adventure. It is not necessary for you to drive to the parking lot. A member of the Birmingham car park personnel will drive your car to the reserved parking area.

On return

Please tell the car park provider that you have arrived and have collected your luggage from the baggage area. The Birmingham partner's phone number is listed in the booking confirmation e-mail you received. Then you and a parking provider personnel agree on an arrival time. Following that, a parking lot employee will drive your vehicle to the designated place. You will normally meet in front of the Birmingham airport terminal.

Advantages and disadvantages

Everything has pros and downsides. The following is a short summary of the most important benefits and drawbacks of Meet and Greet parking.

Advantages

Time efficiency. It is clear that having your car parked for you will save you time. Go to the departures hall and leave your vehicle with a staff member of the car park. A driver will take over from there, and you can continue your journey.

Convenience. Convenience is another benefit that occurs in a number of ways. For example, you may exit your car closer to the departures area, needing less distance to unload and carry your luggage and, most likely, receiving more assistance from car park staff.

Disadvantages

Trust. If you don't have a clear view of where your car is parked, trust may be a disadvantage. Parkos exclusively works with individually vetted car parks that use professional drivers, so there is no need to worry about your car.

Cost. Because of the convenience and efficiency of the Meet and Greet service, it is somewhat more costly than, say, Park and Ride.

How does Park and Ride work at Birmingham airport?

When you choose Park and Ride at Birmingham Airport, you drive to the car park of the parking partner. All of the parking partners on Parkos' comparison platform are located near Birmingham Airport, and the airport terminal is accessible through a free shuttle service.

You can check how long it will take for the shuttle bus to arrive at Birmingham Airport on our website and in the confirmation email you receive after making a reservation.

On Return

When you return from your trip and arrive at Birmingham Airport, please contact the parking provider. Meet with a parking lot employee at the agreed-upon spot, and they will drive the shuttle bus back to your parked car. The phone number of the parking provider will be included in the confirmation email you receive after booking your parking space.

Traffic Information

Please be advised that Birmingham Airport is congested and crowded with regular traffic delays. Whether your flight is early in the morning or late at night, we advise you to take extra precautions. Before you leave, check the daily busiest routes to see if any road upgrades are being made or where the most traffic is.
Our benefits
All car parks are carefully inspected
The best deals on airport parking
Free cancellation up until 24 hours
Over 4 million customers globally