We help you find the best parking prices at Luton airport airport
The benefits of Parkos
All parking lots are personally inspected
Guaranteed the lowest price
Changing and canceling is free
We're here to help
Our experts are here to assist you with comparing car parks and are happy to answer any questions you may have.
Please contact us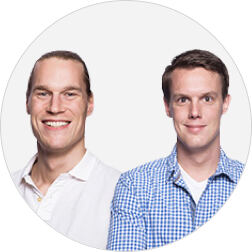 Customers rate our parking providers with an average of
Customers who have booked a parking space through us, rate these with an average of 8.7/10 based on 421 reviews.
Parking at Luton airport
Getting to the airport by car can be very relaxing, especially if you're the one behind the wheel. Driving to the airport means you're the one in control. It is worth your while to compare quality airport parking providers that are close to Luton airport. When you find an ideal parking spot, reserve it using an online platform called Parkos. When reserving a parking spot with Parkos, you're guaranteed to get the cheapest price, in addition to peace of mind that you'll have a place to park your car when you get to the airport. Best of all, lots without vacancies won't be displayed on the platform. The parking spots you see will be situated around (and close to) the airport. Each parking spot will be easy for all travelers to get to, no matter what country they are coming from. Reserve a parking spot with Parkos and get the best rate possible.
Passengers Luton airport
| Year | Amount |
| --- | --- |
| 2013 | 9,697,944 |
| 2014 | 10,484,938 |
| 2015 | 12,279,176 |
| 2016 | 14,551,774 |
| 2017 | 15,799,219 |
| 2018 | 16,530,111 |
London Luton airport, or Luton International Airport like it was called previously, is an international airport east of Luton town centre in the county of Bedfordshire, England. in 2018, over 16,5 million passengers passed through Luton Airport, a record total making it the fifth busiest airport in the United Kingdom. It's one of the six international airports in London. People can choose to look into the shops at Luton, or relax in the airport lounge. The airport serves as a base for Easyjet, TUI Airways, Ryanair and Wizz air. The vast majority of the routes through Luton Airport are within Europe. Because Luton airport handles such a significant amount of passengers, since it is a international city airport, it also needs a significant amount of parking spaces.
Flights are getting cheaper with each passing year, making airport travel more affordable than ever. However, many people mistakenly believe that airport parking prices have fallen as flight costs have. At Luton, official airport parking remains quite costly. For instance, if you pay for priority parking (a.k.a. premium parking, located in Luton's multilevel garage), you can expect to pay a daily rate of 58 pounds. This is quite an expensive rate for most people. Parking rates are standard at just about every airport in the UK, including Aberdeen airport, Stansted Airport, Birmingham airport, Gatwick Airport, Bristol airport, Heathrow airport, Liverpool airport, and Manchester Airport. Thankfully, drivers today can take advantage of "alternative parking." Companies that offer such an option are not affiliated with airports. These independent parking lots are close to the airport and more affordable than the standard option. More often than not, these parking spots only cost a percentage of what official airport parking facilities charge.
London Luton address and information
| | |
| --- | --- |
| Adress airport | Airport Way, Luton LU2 9LY, Verenigd Koninkrijk |
| IATA-Code | LTN |
| Airport type | Public |
| Passengers | 15,999,219 |
Cheap parking at Luton Airport
Parkos allows you to compare parking rates charged by lots surrounding the airport. No longer will you have to drive around trying to find a spot. You don't have to settle for what you can get or pay premium rates for proximity anymore thanks to Parkos.

While these parking spaces are not directly connected to the airport, they are close to Luton and have convenient access to it. One such lot is beside the M1's exit. Luton has parking spaces encompassing the whole airport. The parking spaces are situated a stone's throw away from Luton, so you needn't worry about a long trek to it just to save a few bucks. Owners of these parking lots have the luxury of charging cheaper rates because of their disassociation from airports.

There is a misconception that cheap costs equate to poor service and lackluster quality. Parkos endeavors to change this misperception, as it isn't applicable to parking lots. Since these providers are not corporately run or cater to an ongoing stream of drivers, they must offer quality service to stay in business. Some of these providers offer extras to keep customers coming back (and to maintain their positive reputation). For instance, one provider gives you the option to have your car washed while it's parked. When extras are thrown in, you can select a package that accommodates your needs. These providers understand that if drivers are unsatisfied, they won't come back. They also understand that short-term strategies are ineffective in the parking industry, and that's why it's worthwhile for them to throw in some extras here and there. In other words, quality service will go hand-in-hand with inexpensive rates! Many independent parking lots are open 24/7.

When you use Parkos to reserve a parking spot at Luton airport, you are encouraged to leave feedback about your experience. Note: only people who use Parkos to reserve parking have the ability to leave feedback. Read reviews from our customers..
Luton Airport Park & Ride and Meet & Greet
If you intend to have your vehicle parked at Luton airport, you have a few parking options at your disposal: valet parking and shuttle parking.
Park & Ride at Luton airport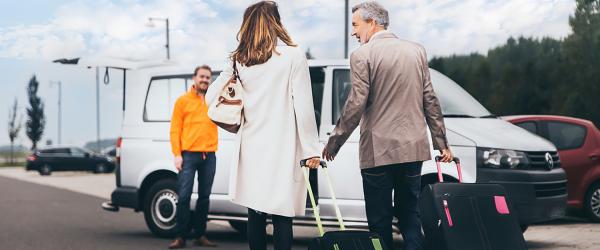 With Park & Ride parking, you'll drive your car to a lot provider instead of a particular parking spot. You can bypass the hustle and bustle of the main roads en route to Luton. You'll be transferred to a shuttle bus, which will bring you to your designated departure hall. Since your spot was reserved, the lot provider will be expecting you, and as such, a shuttle bus will be waiting for you, too. Some lot providers run shuttle buses on a specific schedule, but individual shuttle buses to accommodate drivers are also an option. There are no charges for airport transfers, making the experience even more worthwhile. The rates displayed on the site are the ones you'll pay – there are no hidden or extra fees to worry about. Upon your return, someone will pick you up from the terminal, then bring you to the lot where your car is parked. It's that simple. You have the option to have your car parked either outside or under a roof. You can even ask the lot provider to hold onto your car keys. For even more convenience, you can reserve a room at a nearby hotel, most of which come with parking (not all of them offer parking, though). Our parking lots surrounding Luton have an average score of 8.8, and our customer service reviews speak volumes! For more information about Luton airport parking, read our FAQs page.
Meet & Greet at Luton airport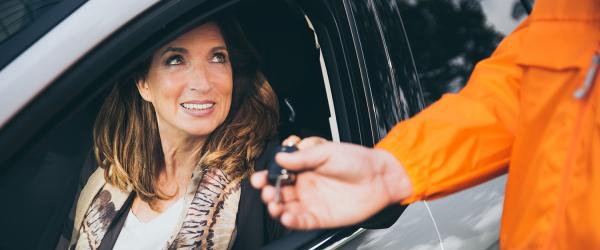 Luton meet & greet parking enhances your convenience even further. You can opt to have your car parked in a covered area or an uncovered one. You'll drive to the airport on your own, directly to your designated departure area. The precise spot your car will be parked in will be displayed in the confirmation email you are sent. A parking employee (who is expecting your arrival) will drive your car to the spot specified in your email. Whenever a reservation has been made for a parking spot, you'll be sent a confirmation email from our customer service team. You'll have the phone number of the individual who drove your vehicle, too. That way, you can give them a call when you're on your way back (so that your car will be ready for you when you return). If special assistance is required, please indicate this to the driver.
With valet parking, you don't have to worry about driving to a lot on your own, nor do you need to board a shuttle bus. When you return from your trip, your vehicle will be waiting for you the moment you arrive. This meet & greet feature can save you a lot of time. Parkos guarantees you inexpensive valet parking in comparison to official airport parking rates. For more information about valet parking, shuttle parking, or parking in general, please see our FAQ page.
Long term parking at Luton airport
Parkos simplifies the process of obtaining long term spots for parking at Luton. Whether you just need parking for a couple of days or much longer, Parkos finds quality spots for you. You'll be able to compare prices charged by parking providers for spots surrounding the airport. All providers have been personally evaluated by Parkos, so you can take comfort in knowing that your car is in safe and reliable hands.
HTo get your trip off to a good start, here are some suggestions for obtaining parking spaces on a long-term basis at Luton. These suggestions are also applicable to parking on a short-term basis.

Compare directly between different kind of providers: Contrasting rates lets you save money. Do you intend to have your car parked at Luton airport for a while? If you do, it will be quite expensive. There is no need to pay more than you should, though. Use Parkos to get the cheapest rate possible for long-term parking.

Choose your style of parking: Do you need a ride to the airport, or do you want a driver to pick up your car? You have multiple options when it comes to parking at Luton. Be mindful of the differences between valet and shuttle parking. How you pay is also a choice you must make. Some lot providers will ask you to prepay either by credit card or cash.
If you select park & ride parking, you'll drive directly to the lot. From there, you'll get a ride to Luton airport at no extra charge. Upon your arrival from your trip, you'll be picked up and driven to your car by shuttle bus. Shuttle parking can be ideal if you're looking for the cheapest possible option for airport parking. The spots you'll find on Parkos tend to be much cheaper in comparison to the rates charged by Luton's official lots.
If you select meet & greet parking, you'll drive directly to Luton airport, where a lot representative will be waiting for you. You can go straight to the area for check-ins while the representative parks your car. When you come back, your car will be waiting for you. All you have to do is get in your vehicle and drive home.

Safety: Parkos inspects all of the locations used by parking providers, evaluating the reliability and safety of the area your automobile will be situated in. You can also read up on the safety measures offered by each provider to get more insight into how your car will be parked. You'll be content knowing that your vehicle is safely parked while you're away from home. Every parking terrain has 24/7 security. Think of parking packages as travel insurance, but for your vehicle instead of you.

Plan your trip: Make sure you get the airport on time by leaving early. There is always the potential of a detour or gridlock when you're en route to Luton. If you intend to have your car parked at Luton airport, prepare a route in advance and take traffic into consideration.