We help you find the best parking prices at Bristol airport airport
The benefits of Parkos
All parking lots are personally inspected
Guaranteed the lowest price
Changing and canceling is free
We're here to help
Our experts are here to assist you with comparing car parks and are happy to answer any questions you may have.
Please contact us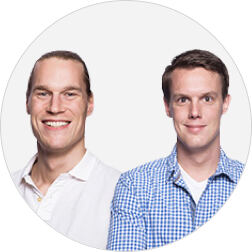 Customers rate our parking providers with an average of
Customers who have booked a parking space through us, rate these with an average of 8.7/10 based on 421 reviews.
Parking at Bristol airport
Driving to the airport is the least stressful way of getting there as you're in full control. You can compare pricing between car parking providers at Bristol Airport and book through Parkos to reserve your parking immediately. In addition to that, booking with Parkos will guarantee your space for you, and our pricing is the cheapest you'll find anywhere. We don't show full car parks that are unavailable, so you will know our exact availability. All of our parking is located very close to the airport, just a short distance away. This is ideal for everybody, as it means our spaces are suitable for all kinds of people. For the best deals on Bristol airport parking, book with Parkos.
Passengers Bristol airport
| Year | Amount |
| --- | --- |
| 2013 | 6,131,896 |
| 2014 | 6,339,805 |
| 2015 | 6,786,790 |
| 2016 | 7,610,780 |
| 2017 | 8,239,250 |
| 2018 | 8,699,529 |
Bristol Airport is located at Lulsgate Bottom in North Somerset, just 8 miles from the centre of Bristol, and it offers international flights to numerous destinations. In 2018, 8.7 million passengers travelled through Bristol Airport, making it the UK's 9th busiest airport that year. This was an increase of 5% compared with 2017. There are a number of shops, including duty free, and a lounge to relax in while waiting to board your flight. A number of major airlines, including Thomas Cook, EasyJet, RyanAir, and TUI airways, have operating bases at Bristol Airport. A large majority of flights from Bristol Airport are destined for Europe, and as the airport processes millions of passengers each year it needs to have a sufficient number of parking spaces available for people who want to leave their car while travelling.
Each year the cost of travelling by plane decreases, meaning it's a more affordable and appealing way for people to get to their destination. Because the flights are becoming cheaper, people mistakenly expect the cost of airport parking to also decrease, which is not what's happening. The official parking offered by Bristol Airport on-site is still expensive, much like every other major airport in the UK, including Manchester Airport, Luton Airport, Liverpool Airport, Stanstead Airport, Gatwick Airport, Birmingham Airport, Aberdeen Airport, etc. Thankfully some clever entrepreneurs noticed the gap in the market, and decided to offer something called 'alternative parking'. These companies offer excellent parking services, despite not being officially affiliated with Bristol Airport. These alternative parking companies are a lot cheaper than the official airport's parking service, costing a lot less than the official on-site parking. By using Parkos to book your parking space, you can compare prices between parking, knowing you're getting the best possible price.
Bristol airport address and information
| | |
| --- | --- |
| Adress airport | Bristol BS48 3DY, Verenigd Koninkrijk |
| IATA-Code | BRS |
| Airport type | Public |
| Passengers | 8,699,529 |
Cheap parking at Bristol Airport
Going abroad and need to park your car at Bristol Airport? You can easily reserve your parking space by using Parkos. Nobody wants to pay more than they have to for airport parking, and Bristol has a number of cheap parking options available year round. Parkos focuses on car parking providers who can offer long term parking for an excellent price. The prices are cheaper due to these providers not having massive management systems or expensive offices. This is how firms such as Park Farm, WCP Airport Parking, and Auto Park are able to offer excellent parking at very affordable prices.

The providers are not located directly at the airport itself; they are located very close to the airport in convenient locations. For example, the parking may be located by the A38 exit slip road. Regardless of which direction you're travelling from, Bristol Airport has a lot of parking options available. The parking is located very close to the airport itself, so you don't have to travel much further, but you will benefit from the much cheaper price!

Often people will associate cheap prices with a bad quality service. At Parkos, we know that this isn't always true, especially not when it comes to airport parking providers. These smaller providers have to ensure their level of service is very high, as they aren't backed by a massive brand and don't always have a regular flow of customers. Because of this, some providers will occasionally offer you special extras, for example they may offer to have your car washed while you're away. If the customer isn't satisfied they won't come back, and the parking providers are aware of this, which is why they may decide to offer you some sweeteners to keep you happy. In addition to the cheap prices, you can expect to receive an excellent level of service! Most of the parking providers operate 24 hours a day, 7 days a week, so they are usually always open for business!

Don't just take our word for it, take a look at the reviews left by real customers! When you book through Parkos online, you'll be given the option to post a review of the service. Those who have not booked through Parkos cannot post reviews, so you can be confident that all reviews are 100% genuine. The providers we use have an average rating of 8.8 out of 10.
Shuttle- en Valet parking at Bristol airport
We want to take a moment to explain some of the terms that you'll regularly see on our website, such as valet parking and shuttle parking, so that you fully understand what they are.
Park and Ride Bristol Airport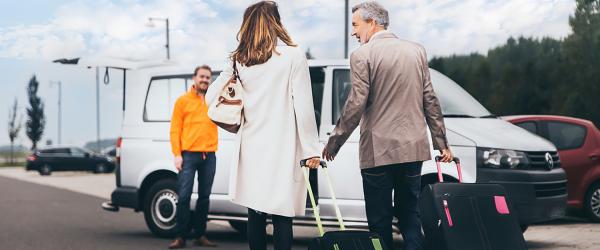 There are a couple of different types of parking you can choose from when parking at Bristol Airport; these are valet parking and shuttle parking. Shuttle parking allows you to avoid any busy main roads near the airport, by driving directly to the parking provider. You'll then be transferred to the airport in a comfortable shuttle bus, straight to the departures terminal. The shuttle bus will be waiting when you arrive at the parking provider, ready to take you to the airport, as the provider knows exactly when you'll be arriving due to the advanced online booking. Some parking providers will only run a fixed number of shuttle buses to a specific timetable, however the majority of car parking providers at Bristol Airport will have your bus ready for you when you arrive. The price you see listed on the website is the price you pay, guaranteed, inclusive of the transfer to the airport, essentially making it a park and ride service. On your return from your travels, a shuttle bus will bring you back from the airport terminal to the car park, ready for you to drive home. It's as simple as that! There are some additional options when purchasing airport parking, such as parking under cover or out in the open. You can also choose to keep your key with you, or you can hand it in if you want. If you want to relax before your flight you can choose to stay in one of the airport hotels for the night, and if you're lucky enough you may find one that offers overnight parking. Take a look on our website for more details if this park, sleep, and fly option is of interest to you. Staying at a hotel with parking is great, however the odds of finding one are pretty slim. All of the parking providers listed on Parkos offer excellent service, rated at an average of 8.8 out of 10! If you've got any questions about shuttle parking at Bristol Airport, or parking at the airport in general, take a look at our frequently asked questions for more information!
Meet and Greet Bristol Airport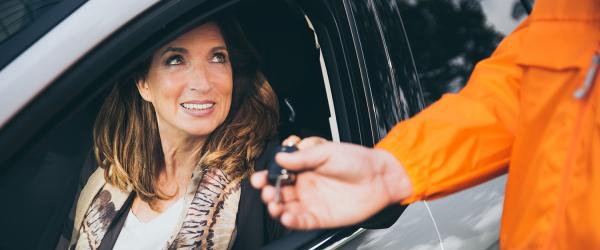 Valet parking at Bristol Airport, also commonly referred to as meet and greet parking, offers an even more relaxing way to park at the airport. You'll choose whether you want covered or uncovered parking in advance, then you'll drive directly to Bristol Airport, right outside the terminal itself. The instructions of where to drive to exactly will be provided in your confirmation email. When you arrive, an employee of the parking provider will be waiting for you to take your car directly to the provider's car park. If you book through us and reserve a space in advance, you'll receive a confirmation email with all the details, including the number of the driver so you can contact them when you're close by. They can then get ready to meet you and provide special assistance if you requested it. Valet parking, or meet and greet parking, at Bristol Airport is super convenient and a very relaxing way of getting to and from the airport. You don't have to drive to the car park yourself and you don't have to wait for a shuttle bus; you simply drive to the terminal and the parking provider will look after your car for you. When you return from your travels, the provider will bring your car to the airport so you can just get in and drive home, hassle free. By booking through Parkos, we guarantee that the price you pay for meet and greet parking will be less than if you book directly with the official airport parking service. Take a look at our frequently asked questions if you have any more queries about shuttle parking or valet parking.
Long term parking at Bristol airport
It's easy to leave your car parked at Bristol Airport for the long term with Parkos. You'll have access to the best parking providers, regardless of whether you're just looking to park for a couple of days or a few weeks. Our comparison will show you the best prices available and you can rest easy knowing that all of the providers have been personally vetted by our team. You can enjoy your holiday without worrying about your car; it's in safe and reliable hands.
To assist you with parking at Bristol Airport, we'd like to give you some tips for both long term parking and short term parking at Bristol Airport.

Compare directly between different kind of providers: You can save money by comparing prices, which you can do when booking through Parkos. If you're planning to park your car at the airport for the long term, then the costs could potentially sky rocket. Why pay more for parking when you could use that money for your holiday? Parkos guarantees you the lowest prices, saving you money.

Choose your style of parking: Would you like somebody to pick your car up for you? Or would you prefer to be driven to the airport? You can park at Bristol Airport in a number of different ways. Make sure you know what the differences are between shuttle parking and valet parking! You can also pay for your parking in different ways, with most providers preferring you pay with cash or credit/debit card up front. With Parkos, airport parking is made simple.
With shuttle parking, you'll drive directly to the car park itself. Once you've parked up, you'll be taken to the airport via shuttle bus, for free. Upon your return, a shuttle bus will be ready and waiting to pick you up and take you back to your parked car. If you want a cheap and convenient way to park at Bristol Airport, shuttle parking is the best option for you. In almost every case, parking through Parkos is cheaper than using Bristol Airport's official parking service.
Valeting parking on the other hand is different. You'll drive straight to the airport terminal itself, where an employee of the parking provider will be waiting to take your car from you and park it themselves. This is super convenient as you will arrive, hand the car over, then go directly into the airport to check in for your flight. When you return, the employee will bring your car directly to the arrivals terminal, ready for you jump back in and drive home. At Bristol Airport, there are a few different choices when it comes to airport parking, such as shuttle or valet parking, as well as covered or uncovered parking.

Safety: Finished comparing prices between car parking providers at Bristol Airport? Great! Now you'll want to know that your car is left in a safe location. All parking providers and their locations are personally inspected by the Parkos team, ensuring your car will be both safe and secure when parked at Bristol Airport. You can take a look at the different methods of security used by each provider, which will put your mind at ease. All parking locations have guarded perimeters, staffed 24 hours a day, 7 days a week. In some ways, these parking services feel like travel insurance for your car while you're gone. You can relax fully with the premium park and ride service, knowing your car is safe and sound parked at Bristol Airport.

Plan your trip: Before leaving for Bristol Airport, we strongly advise all customers to plan their journey in order to get there with enough time to check in. Remember that it's possible for traffic or an accident to hold you up on the way to the airport, making your journey longer than expected. Before planning to park at Bristol Airport, take a look at the traffic situation between your starting location, the airport, and the parking facilities and plan your trip to Bristol airport accordingly.