We help you find the best parking prices at Manchester Airport airport
The benefits of Parkos
All parking lots are personally inspected
Guaranteed the lowest price
Changing and canceling is free
We're here to help
Our experts are here to assist you with comparing car parks and are happy to answer any questions you may have.
Please contact us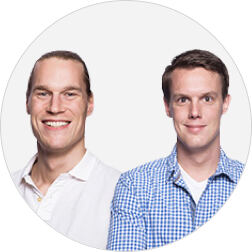 Customers rate our parking providers with an average of
Customers who have booked a parking space through us, rate these with an average of 8.7/10 based on 421 reviews.
Parking at Manchester airport
It is relaxing to drive to the airport because you are in control. You can reserve your parking space at Parkos immediately after comparing it with the other most reliable parking providers for airport car around Manchester. Parkos assures you the lowest prices and guarantees a spot for your vehicle. You will not be able to see full parking lots. The parking areas around the airport ensure accessibility of parking by travelers and the availability of parking alternatives for everyone. Booking through Pakos will give you access to the best deals in parking.
Passengers Manchester
| Year | Amount |
| --- | --- |
| 2013 | 20,751,581 |
| 2014 | 21,989,682 |
| 2015 | 23,136,047 |
| 2016 | 25,637,054 |
| 2017 | 27,791,274 |
| 2018 | 28,200,972 |
Manchester airport is an international city airport at Ringway, Greater Manchester. In the year 2016, it was the third busiest airport in the United Kingdom in terms of passengers numbers, and the busiest airport outside of London Gatwick airport and Heathrow Airport. In 2018, the airport handled more than 28,2 million passengers. Luckily, the airport has a big airport lounge and enough shops to entertain and help the passengers relax. Opened officially on 25th of june 1938, it was initially known as Ringway Airport which is why it is still commonly referred to as 'Ringway' to this day. Manchester airport is a focus city for certain airlines. Some airlines that fly regularly to Manchester airport are: Easyjet, Ryanair, Loganair, Thomas Cook Airlines, Tui Airways, Virgin Atlantic and more. The airport has seen a steady grow in the last couple of years, and is planning to keep this grow up in the future with plans of building new airport hotels, car hire facilities and offices. With this in mind, it is logical that this airport needs a large amount of parking space.
Air travel is becoming cheaper each year, even in big international airports, making it more accessible for travelers yearly. Because of this, expect the very expensive Manchester car parks to get cheaper. But the case is similar to other large airports in the UK such as London Gatwick, Heathrow airport, Liverpool airport, Bristol airport, Luton airport, Birmingham airport, Stansted airport, etc. Fortunately, this was noticed by entrepreneurs around the airports, and though not affiliated to Manchester airport, they innovatively offered excellent parking services in what is referred to as 'alternative parking'. Their parking prices are often a fraction of an official parking facility charges, for example, the Manchester multi-story car park in Manchester airport instantly makes car parking affordable. You can compare car parking around the airport at Parkos and be sure to get the best parking deal possible.
Manchester address and information
| | |
| --- | --- |
| Adress airport | Manchester M90 1QX, Verenigd Koninkrijk |
| IATA-Code | MAN |
| Airport type | Public |
| Passengers | 28,200,972 |
Cheap parking at Manchester Airport
Are you traveling abroad and need to park at the airport? It is now easy and fast to reserve a parking spot using Parkos. Nobody wishes to pay for parking expensively. Manchester car parks are cheaply available all year round. Parkos provides you with alternative providers who do not have large management systems, costly offices, or luxuries you can forego and therefore focus on cheap long term airport parking. This makes parking affordable at providers such as Skypark, Jetpark Ringway, or APH Manchester parking, which guarantees your enjoyment of the lowest possible parking rates. 

The providers' location is conveniently close to the airport. For example, there is a car park next to exit M56. Manchester parking is located in short distances from the airport in every direction, so you don't have unnecessary cover distances as this is a benefit to providers. This implies that they can offer the parking spaces at even a cheaper rate. 

Many people attach bad quality or poor service to cheap. At parkos, we recognise this narrative does not apply to park providers. Because the providers cannot depend on big names or continuous car flows, they must provide high-quality service to remain relevant. Because of this, parking providers offer extras on some occasions. For instance, when you travel, some Manchester car parks will offer to wash your car. Through this, you can pick your ideal cheap parking service for your perfect parking experience. The providers understand that an unhappy customer will not return, and a short strategy is ineffective in their business, so they give some excellent vacation extras. So lower prices are followed by superior service! Most parking providers operate on a seven days a week basis and 24 hours daily. 

We did not make up these statements; our clients also attest to the accounts. You can opt leave a review when you reserve a spot via Parkos at Manchester or any other airport. If you have not made reservations via Parkos, you cannot leave a review. Read reviews from our customers.  
 Park and Ride & Meet and Greet parking at Manchester
You will quite often see various terms on our website such as shuttle parking and velvet parking. We want to give more explanation of these terms.
Park and Ride at Manchester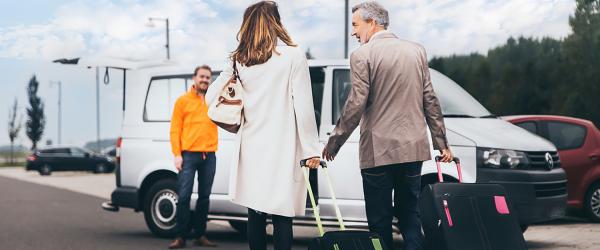 You can choose from a few forms of parking at the airport. The types are shuttle and valet parking. At Manchester, shuttle parking means directly driving to the parking provider, regardless of which one you choose. You should not bother with the busy airport roads since you will mostly avoid them. When you report to the information desk, a comfortable shuttle bus will be ready to transfer to your departure hall since you made your bookings in advance.Although some parking maintains fixed transfer times to run airport transfers, most Manchester car parks have drivers to drive the shuttle for you. The transfer from the airport is free and Simple Park which gives you an outstanding ride experience. We guarantee that you will not pay a pound more than what we show on our website. The driver will pick you up from the terminal and bring you back to your car at the car parks on your return. It is as simple as that. You can opt to either covered or outside parking. Also, you can leave your car key or choose to go with it. There are also a number of hotels you may choose to check in at the airport if you are looking for comfort. If you are in luck, you can find an airport hotel with parking. Check our websites for offers on parking, sleep, and fly if you are interested in this package. Hotels and parking are a big mix. However, this is quite difficult for Manchester airport hotels. Our airports have an average of 8.8 on reviews, excellent service! If there are any questions regarding the shuttle parking in Manchester or parking around Manchester airport in general, please do not hesitate to look at our FAQ section.
Meet and Greet parking at Manchester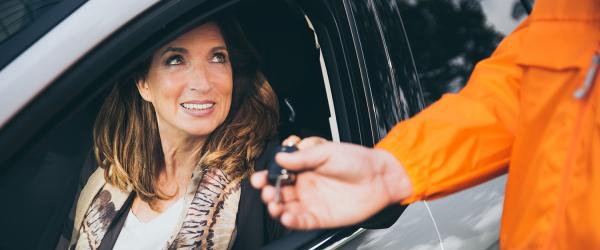 Meet and greet parking in Manchester or shortly known as greet parking, which provide you with comfort. You can choose covered or uncovered parking in advance. You will drive your car straight to Manchester airport terminal to the exact location mentioned in the parking instructions in your confirmation email from the parking provider. Then you will find an employee waiting to take your car to the parking lot that is a distance from the airport. You will get a confirmation that has the driver's telephone number from us when you reserve a spot in advance. You can contact the driver to inform him of your arrival time so that he gets ready, or let him know that you need special assistance such as disabled parking. Therefore valet parking means that there is no driving to the parking lot and no need for a shuttle bus. On your return, the driver will drive your car back to the airport so that you can immediately drive off. Simply put, meet and greet, or velvet parking is a way to park at Manchester airport conveniently. Parkos guarantees you cheaper valet parking rates compared to that of official airport parking. If there are still more questions on shuttle or valet parking or any other inquiry, please check our FAQ section. 
Long term parking at Manchester
Parking for a longer period of time at the airport is something you should not miss at Parkos. There are best long term providers with Parkos, be it for two days or a more extended period. You will always find the best deal between the parking options offered to you by making comparisons via Parkos. Besides, we have personally inspected all the providers to ensure that you find a reliable and safe provider that can give you peace of mind when you park your car.
We want to give you some long term parking tips at Manchester airport will assist you start your trip well; these tips can also apply to a short parking period.

Compare directly between different kind of providers: Price comparison is a money saver as this is evident in our prices. It could be true that the prices are running high if you are planning to park for a longer time at the airport. Don't pay exorbitantly, keep your travel cash, since you are guaranteed lower prices with Parkos. 

Choose your style of parking: Do you wish that a driver picks your car? Or prefer ride to the airport? Various car parking options exist at Manchester airport. Ensure to differentiate between shuttle and valet parking. You can also choose a method of payment; most parking gives you the opportunity of paying in advance, by cash or by credit card. Parkos simplifies airport parking.
You will drive direct to the parking when you choose shuttle parking from where you will be to the airport in a free transfer. The shuttle bus will be ready to pick you upon your return and drive you back immediately. Shuttle parking offers the best cheap alternative parking option around the airport. Parko's parking options are almost always less expensive than official Manchester airport parking options. 
Choosing velvet parking means that you have an option to drive to the airport by yourself, where a driver will be ready to pick your car. This allows you to go directly to the airport check-in and maybe stay longer in the airport lounge. On your return, the vehicle will be ready for you outside the airport terminal so that you can immediately drive home from your flight. You can also opt for shuttle or valet parking at Manchester airport, followed by covered and uncovered parking. 

Safety: If you are through with comparing prices of different providers, then it is important to know whether your car is safely parked. Parkos personally check the locations of the parking providers to determine their safety and reliability for your car. You can see the various safety measures taken by different providers. In this way, you will realize why your car is safely parked, and you are not worried about your car's safety. All parking lots are guarded seven days a week and 24 hours a day. The packages make it feel like you have travel insurance for your car at home. With the premium park and ride experience, you can completely relax when leaving your car at the airport parking.

Plan your trip: It is important that you plan for your journey before you leave for Manchester airport. It will help you ensure that you arrive early enough for check-in. There are always traffic and delay possibilities on the way to the airport. So if you are planning on parking at Manchester airport, check on the traffic information and plan your journey using the driving directions on our route planner page.