We help you find the best parking prices at Luton airport
The benefits of Parkos
All parking locations are personally inspected
Guaranteed the lowest price
Changing and cancelling is free
We're here to help
Our experts are here to assist you with comparing car parks and are happy to answer any questions you may have.
Please contact us
Customers rate Parkos with an average of 8.6
Customers who have booked a parking space through us, rate these with an average of 8.7/10 based on 421 reviews.
Jeffrey Sunday 26 June 2022
Were received well and quickly taken to the airport. Nice that the staff parked our car for us.
Anonymous Sunday 26 June 2022
Straightforward website, booking was quick and easy!
Luton airport car parking
London Luton Airport (LTN) is an international airport located 28 miles north of central London and 1.5 miles from the town of Luton. Luton Airport was founded in 1938. However, it was not until the 1990s, when low-cost flight operators like Easyjet started operating from Luton airport, that the airport started expanding. It became the fastest-growing major airport in the United Kingdom and in 2019 recorded passenger numbers of 18.2 million. Since then, the airport owners have invested 160 million pounds in dealing with this increase in traffic. Parking your car at the official parking at a Luton terminal car park can be very expensive, and that is why Parkos provides cheap Luton airport parking options for your convenience. We have partnerships with third-party short stay car park owners and long stay car park owners, to offer you the best possible car parking deals. Please browse through our website to see the parking services offered by our partners and how to book your cheap parking Luton airport.
You can choose to travel to Luton airport by bus, train or car. London Airport Parkway train station is about a mile away from Luton airport. A shuttle bus is provided to take passengers from the train station to the Luton airport terminal. Luton airport bus links are also available from cities and towns close to Luton airport. If you decide to take your own car to Luton airport, Parkos will take care of your Luton airport car parking needs. Our partners offer the cheapest parking and convenient airport parking options at Luton airport. Luton parking through Parkos is very reliable, because the car parks at Luton airport are personally checked and secured. Airport parking can be booked in advance, 24 hours a day. Find your airport parking at Luton airport through Parkos.
Parking guide for parking at Luton airport - Booking information for a Luton airport car park
| | |
| --- | --- |
| 🚙 Parking lots: | 2 parkings |
| 🏆 Top rated: | VacationCare - Meet & Greet |
| 💶 Cheapest: | Vacationcare - Park & Ride |
| 🛫 Closest: | Simply - Park & Ride |
Passenger numbers at Luton airport have increased from 4 million in the middle of the 1990s to 18 million in 2019. The owners (London Luton Airport Ltd) have invested 160 million pounds in the airport's infrastructure and airport terminal building to deal with this massive increase. The terminal has 62 check-in desks and 41 departure gates. Luton airport also offers a duty-free service and express check-in. It has a wide choice of restaurants and bars for you to relax in before your flight departure. The Aspire executive airport lounges have excellent reviews and is a nice way to spend a couple of hours before your flight boards. If you decide to drive your car to Luton airport, Parkos can provide you with with a lot of long term car park options at Luton airport.
Cheap parking at Luton airport
Luton airport is the fifth biggest international airport in the UK, by passenger numbers. Although it mainly serves the region, it also has flights to other areas, including North America and Asia. Europe's' three biggest low-cost operators, Ryanair, Easyjet, and, WizzAir, operate from Luton. Together, they fly 300 million passengers a year on short-haul European flights. If you are in a hurry, you might want to consider booking the Luton airport Meet and Greet parking service to make your trip even more enjoyable.

Booking your flight is the easy part of your journey. How you will get to the airport can sometimes require a little more planning and thought. You have three options when planning your trip to Luton. The train, bus, or car. If you are travelling by train, Luton Parkway station will leave you about a mile from the airport terminal. A shuttle bus will take you the rest of the way. You can also take an airport transfer bus. There are, however, many advantages of driving your own car to Luton airport. For example, you don't need to haul your luggage around everywhere with you. Check out the Luton airport hotels with parking options if you are staying at a hotel the night before your flight.

All the car parks on our website are within easy reach of the Luton airport terminal. Being cheaper than the rest doesn't mean the Luton car parks on our website offer an inferior Luton parking service. We have to show that the parking service at the airport car parks is as high as our competitors. Parkos has teamed up with local independent Luton airport car parks to offer you cheap Luton airport parking. They are not big companies and own the off site car parks most of the time. Their fixed costs are lower than the official Luton airport car parks. Because of this, you get an Luton airport parking space for a lower price than average. Choose your Luton car park operator, with the aid of filters, on our website. Book the Park and Ride Luton airport service and enjoy the ride to Luton airport.

Parkos partners with the Luton airport car park providers on a commission basis. You will not find lower prices than our website offered anywhere. We only receive a commission on bookings made through us. You will pay the same amount, but with better airport parking service. You can cancel your reservation free of charge up to 24 hours before you arrive at the chosen car park at Luton airport giving you added peace of mind if your plans change. Partnering with independent airport parking providers allows us to offer more competitive prices for the airport parking Luton. The provider usually owns the land and parking terrain and, as such, does not have the burden of high rents or fixed costs. This allows them to offer cheap car parking prices. Please look at our rates now and compare prices for parking airport Luton to our competitors.
Car parking options at Luton airport
When you book your parking at Luton airport with Parkos, there are three main airport parking options to choose from. Park and Ride is when you leave your car at your designated car park spot, and a transfer bus brings you to the Luton airport terminal. When you arrive back at Luton airport, the free shuttle bus will take you back to your secure car park. The Meet and Greet parking service allows you to drive your vehicle directly to the Departures hall at Luton airport. Simply hand your keys to one of the car park employees after you disembark. Your car will be driven to the terminal when you return. Hotel and Parking is a service we provide where you can book a hotel night with car parking if you have an early flight the next day. Whatever car park service you choose, we know you will be satisfied with Luton airport parking.
Park and Ride Luton airport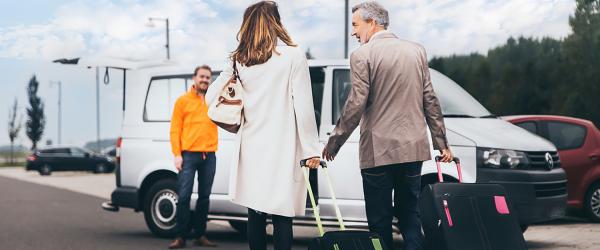 The Park and Ride option is the most popular service the parking partners of Parkos at Luton Airport. When you book your designated parking spot through our website, you will be given a detailed description of how to find it. You get a free shuttle ride with airport transfers to the Luton terminal when you get to your space. The transfer buses bring you back to your securely parked car when you arrive back. Some car Luton parks have designated times for the shuttle buses. This is not the case with Parkos, and, more likely than not, you will be on the shuttle bus five minutes after you have parked your car in a free parking spot. Our happy customers greatly appreciate this convenient parking service, and that is why they come back to us, time after time. Check out the cheap parking rates on the website and pre book your spot with us online today!
Meet and Greet parking at Luton airport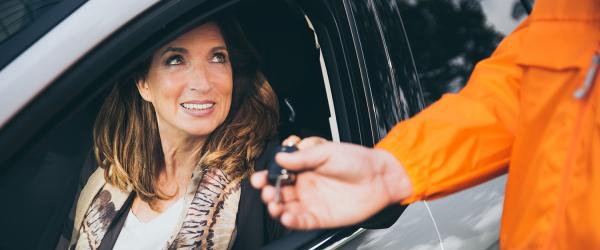 The Meet and Greet service is a premium airport parking option. You should choose the Meet and Greet services if you are on a tight schedule. You drive your car to the designated car park spot. This will be detailed in your confirmation email. One of the car park staff members will meet you, and you will hand the keys over to them. You only have to face the just a few minutes walking distance to the departures hall. In the meantime, you can go to the check in desk at the airport and continue your journey. We will drive your car back to the airport when you arrive back at Luton. This airport parking service is particularly suitable for people with mobility problems. We will need your flight details when you pre book to know when to pick up and return your car. Check out the Luton airport parking rates on the website and book your parking airport Luton with Meet and Greet service today.
Luton airport Hotel and Parking
If you have an early flight, staying at a hotel at Luton might be your only or best alternative. At Parkos, we can book a hotel and car park spot for you, so you stay in Luton the night before your flight stress-free. These short term car park or long term car parks are in high demand, but we will do our utmost to meet your requirements. We will need to know the date you are departing and arriving back and the times of your return flight. Luton airport hotel and parking is the perfect way to start your holiday. You will wake up the morning of your flight relaxed and ready to go. It is advisable to book this service as early as possible, as airport hotels with parking at Luton airport are in high demand the whole year.
Long term Luton airport parking
At Parkos, we will always answer your questions the best we can. We know that leaving your car in an unfamiliar place can be worrisome, whether for a short stay or long stay. We guarantee you that we will take the most excellent care of your vehicle during your trip away, at one of the secured car park providers that you can book on our website. Booking your airport parking spot for your car is easy. You book online and choose the Luton airport parking that suits you best. The spaces are clearly marked, so you know exactly where you will be parking your car. All the information you need will be in the confirmation email. If you have any queries, write them down in the customer help box on our website. We will answer your question as soon as possible and solve any problems you might have about Luton airport parking.

Reliable parking lots: Making a reservation is easy. The first step is to pick the airport you are flying from and find out the available long term car park spaces for your particular dates. You can use the filter provided on the website to narrow down your choices if you know exactly where you want to park. All the Luton airport parking prices on the website are in real-time as prices fluctuate due to public demand and seasonal factors. You receive an email with all the relevant information when you have chosen your spot and paid. If your plans change, you can avail of our free cancellation policy if cancelled at least 24 hours before your arrival. Call our customer service helpline if you encounter any problems during this booking process. It's time to book your Luton airport parking space now!

Secure payments: At Parkos, we have an easy and efficient payment system in place that will guarantee your anonymity and security. You will be given your payment options after you have paid for your spot. We accept most credit and debit cards and pay Paypal. The bank processes your information. We have no access to your details. If you don't want to pay this way, we can accept cash at the car park. However, you should check directly with the car park provider to see if they take this payment method. Most do accept cash, but some don't. You also can download an invoice from our site. After you have paid, we will reimburse you in the event of a cancellation or any other issue.

Luton airport parking reviews: We love reading your reviews. It gives us an insight into how we perform as the provider and how you, the customer, perceive the service. We encourage you to inform us of your experience, whether good or bad so that we can improve it in the future. For example, most of our sites cater to mobility problems, but some do not. We would like to hear about your experiences in this area to put facilities in place where they presently do not exist. Your feedback will make us better. Of course, we accept glowing reviews, as well. Our website is a testament to them. So keep in mind the next time you book with Parkos, leave us a review to ensure an even better Luton airport parking experience for the next time you come.

Customer service: At Parkos, the best customer service is paramount. When you book a Luton airport parking space with us, we regularly meet with our Luton parking providers to discuss how we can improve our service. It doesn't matter which of the Luton parking services you choose. Whether it is Park and Ride, Meet and Greet, or Hotel and Parking, we know you will be just as satisfied with your experience. We put emphasis on answering queries quickly, as we know that the matter could be urgent and time-dependent. We think you should find all the information and help on our website, but if you have any particular issue, you can message us directly for your answer. At Parkos, you get the best value for money at Luton Airport, coupled with the most personal service and the best on the day prices.
If you need a route description, take a look at our directions page. We hope to see you soon for Luton airport parking.
Frequently Asked Questions
Some parking partners offer a Meet and Greet service, which is a quick and easy...
Read the full answer
When you select the Park and Ride service at Luton airport, you drive to the...
Read the full answer