Car parking Norwich airport
Norwich Airport is located 2.5 miles north of Norwich. It is the 28th busiest of UK airports and it is the busiest airport in the East Anglia region. Norwich airport has one runway. There are different airlines that operated flights from Norwich airport: KLM, Blue Islands, Loganair, TUI Airways.
You can come to the airport by car. But the car park options Norwich airport provides, the costs add up and can leave you out of pocket. Having only one terminal at Norwich airport doesn't make it any easier. That's where Parkos comes in; to offer you the best deals so that you can save money on parking at Norwich airport. There are options to pre-book parking spaces and gain quick access to the airport at the cheapest price. So, it won't matter if your Norwich airport parking is a little bit further from the airport terminal.
Looking for cheap Norwich airport parking prices can be tough, as well as time-consuming. Fortunately, Parkos compares the best Norwich airport parking options and car park prices, acting as a parking comparison site. So, not only do customers get the best prices on Norwich airport parking, but it also means that you'll save a lot of time, money, and hassle in the long run.
We work together with local Norwich car parks partners to offer you the best deals, which you'll have access to on our site. There you can find cheap Norwich airport parking options. Booking a car park close to the airport has never been easier. You'll also have a range of options for your next trip, including great offers like Norwich airport Park and Ride to Meet and Greet. Book your Norwich airport parking today with Parkos.
Cheap parking at Norwich airport
As one of the busiest airports in the UK, Norwich airport may be small, but it's still a mighty international airport and has seen a vast increase in demand. With an array of features including Norwich airport parking Meet and Greet service, Parkos offers an affordable and a convenient option for cheap Norwich airport parking. Making the process easier for you to book the perfect airport parking space.

At Parkos, we make airport parking easier and a lot less complicated. You'll also get the top deals. So, whether you're looking for the cheapest airport parking product or Norwich airport hotels and parking, we can make it happen. Having teamed up with local partners to keep the total cost of a car parking space down, you will save money when you book through Parkos.

If you're planning your next trip, make sure to factor in airport parking early with Parkos. We'll help make the process smoother for you. Whether you're deciding to drive or take public transport, you'll need to ensure you have sufficient time to spare. However, if you choose to drive and want to avoid concerns about your vehicle, do consider Norwich airport long stay parking.

The pre-booking process for Norwich airport car parking doesn't have to be complicated or expensive if you know the right sites that can help you. That's why it is important to decide whether you want on-site or off-site airport parking. With Parkos, you'll get to keep as much of your holiday travel money in your pocket, rather than on unnecessary airport parking payments or fees.
Norwich airport parking options
Access to a varied range of Norwich airport parking options can make life easier for anyone when they are travelling. That's why Parkos provides; a Meet and Greet service (valet parking), Park and Ride parking (including shuttle services), Hotel and Parking (Park, Sleep and Fly). Parkos allows you to compare and choose from some great parking services, making your journey feel that much smoother.
Norwich airport Park and Ride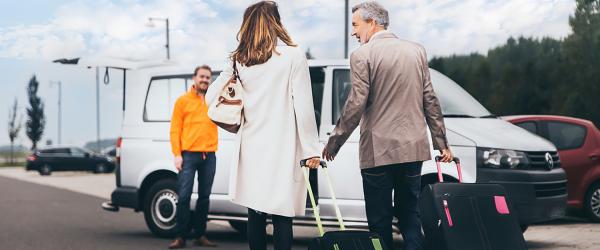 With Park and Ride, you can pre-book spaces at Norwich airport or off-site when you book through Parkos. Drop off or pick up with set airport transfers times, low waiting times and shuttle services to the Norwich airport terminal are also available. You will be able to drive to your booked Norwich airport car park, check-in and a shuttle ride service will take you to the airport terminal. When you return from your trip and arrive back on Norwich International airport, please contact the car park for arranging the pick up from the airport. The contact details of our airport parking partner can be found in the booking confirmation email you receive from us after making a reservation for Norwich airport parking.
Norwich airport parking Meet and Greet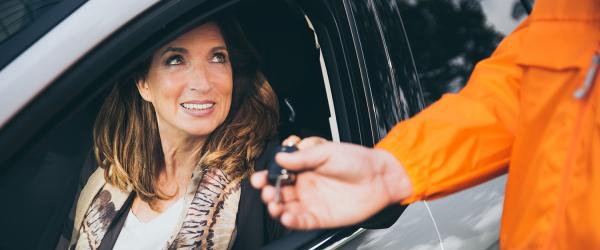 The Meet and Greet service gives you the chance to drive your car up to the terminal of Norwich International airport and hand it over to one of the trained staff members. They will drive and park your car for you in the booked car park location. Your car will be kept safe and returned to you at Norwich airport when you arrive back from your holiday. Meet and Greet parking is very convenient and offers you great value for money.
Norwich airport Hotel and Parking
Sometimes, a delay or an early morning flight will require you to book an overnight stay at one of the airport hotels. This leaves you plenty of time to feel refreshed and ready for your flight. However, during high seasons the airport parking services of our parking partners can get busy, but we aim to assist you with Hotel stay and Parking facilities in any way we can.
Long stay parking at Norwich airport
With Parkos, we offer airport parking spaces that allow you to keep your vehicle safe for longer stays. There are also security measures in place to protect your vehicle in the car park, which is a priority for Parkos. So, it will be taken care of while you're away. We'll meet your airport parking needs even if you're heading abroad for an extended long stay, holiday, or business trip.

Reliable parking at Norwich airport: Parkos provides access to easy airport parking reservation options and quick online forms to complete with all offers. Reservations can be made online, with a full list of great Norwich airport parking prices. This will be followed up by a confirmation that's sent straight to your email once you have booked. So, you'll always get the cheapest live prices explained for a car park.

Safety and Security: Payment methods may vary from provider to provider. So, be sure to check whether you can pay online or on-site. Payment methods and transactions are safe and secure and are processed through our secure payment system. We offer various preferred methods including; debit or credit cards and PayPal. We'll be sure to guide you every step of the way.

Customer Reviews: All feedback by customers allows us to improve the services of parking at Norwich airport, keep up to date on the latest improvements in our sector and offer the best prices and support. So, whether there have been issues, or you want to provide rave reviews, you can do so on our site. These insights are valuable to help us provide a top-quality Norwich airport car parking service to all our customers.

Customer Service: At Parkos, we try to offer transparent, safe, and cheap Norwich car parks close to the Norwich airport terminal, along with great customer service and flexible payments. We've also made it easier for you to access support through the contact us section and send in any queries or concerns through the website. Be sure to check out the FAQs section to find some more useful tips, help, and support on how to find the best car park, how to get to the airport with airport transfers or any other questions you might have regarding parking at Norwich International airport.
If you need a route description, take a look at our directions page. We hope to see you soon for your next trip to Norwich airport.
Frequently Asked Questions
How early to arrive at Norwich airport?

We recommend arriving for check-in at least 2 hours before your flight's departure time for departures from Norwich airport. It is recommended that you leave extra travel time when taking a shuttle from your Norwich airport parking provider in case of delays.

Park and Ride

You will park your car at an offsite car park if you choose the Park and Ride service on our website. It includes complimentary shuttle service to and from Norwich Airport, which takes less than 20 minutes. On the parking listing page, you may see transfer times and more information as you search and compare Park and Ride packages.

Meet and Greet

You will be driven directly to the airport terminal if you choose Meet and Greet parking at Norwich airport. One of the parking lot's staff members will be waiting for you. When you arrive, they will assess your vehicle and drive it to a parking area where your car will be parked. They'll bring it back to the same meeting spot when you return. This service saves you time by allowing you to proceed directly to check-in and enjoy a peaceful stay.

International flight

We recommend arriving for check-in at least 3 hours before the scheduled departure time for international travel. For foreign travel, check-in and security might take longer. You won't have to worry about missing your flight if you arrive early enough, regardless of the parking option you choose.

How does Meet and Greet work at Norwich airport?

You can park your car easily and conveniently with the Meet & Greet service at Norwich Airport. Around a half-hour before your flight, you arrive at Norwich Airport's departure hall and call your parking partner. The car park provider you reserved will be informed when you arrive at Norwich Airport. The parking phone number may be found in the confirmation email you received after booking a parking spot.

On arrival

You drive your car to the Norwich airport departure hall, where our parking partner meets you. After that, the car is properly inspected, and you are requested to sign a confirmation. As a result, whenever you return from a trip, you should thoroughly examine your vehicle to determine whether it has been harmed. Your keys will be taken by the employees of the car park, who will then drive your car to the car park. Meanwhile, you may check in at Norwich International Airport and continue your travel without worry. You won't have to drive to the car park; instead, the team will park your car in an available spot.

On return

Please inform our parking partner's employees that you have arrived and received your bags at the baggage claim when you return from your vacation. The phone number for our parking partner may be found in the confirmation email you get from us. You and an employee of our parking partner have agreed on a time and location for your arrival. The car park's staff will transfer your vehicle to the agreed-upon spot, which is usually in front of the Norwich airport's arrivals hall.

Advantages and disadvantages

You should always make a more informed selection when parking with a Meet & Greet service at Norwich Airport. The advantages and disadvantages of using the Meet & Greet service are detailed below.

Advantages

Time-efficient. You save time by having your car parked for you. You do not need to drive from the car park location to the airport terminal building when you arrive at Norwich Airport.

Convenience. At Norwich Airport, you do not need to transfer your large and heavy luggage from the car park to the departures hall at Norwich airport. All you have to do is park your car in front of Norwich Airport's departure hall, and your car will be picked up from there and parked in the parking lot.

Disadvantages

Trust. You can't see where your car is parked in the allocated car park. We can assure you, however, that all of our partners employ only qualified transfer shuttle bus drivers. And at the parking terrain, you may be assured that your car is parked in a secure and safe location.

Cost. Other Norwich Airport parking choices, such as the Park and Ride service, are substantially more expensive than the Meet & Greet service. The service, on the other hand, is quite handy and saves a significant amount of time while traveling to Norwich Airport.

How does Park and Ride work at Norwich airport?

At Norwich Airport, choose the Park and Ride option. Using this method, you drive to the car park operator and park your car in a parking spot. According to Parkos' comparison tool, all of the parking options are close to Norwich Airport. You may get to the airport terminal through a free shuttle service from the parking lot. On our website, you can find out how long it takes to go to Norwich Airport using the shuttle service. More information about the booked Park and Ride service at one of our parking partners is included in the confirmation email you receive after reserving a parking spot. This section will go more into Norwich Airport's Park and Ride service.

Please contact the car park operator after you have returned to Norwich Airport. Meet the parking lot employees at the designated location. You will be returned to your parked car by the shuttle bus.

Traffic information

If you're flying into Norwich Airport, be aware that the region is congested, with frequent traffic delays and congested highways. As a result, whether you're travelling late at night or early in the morning, we urge that you review regularly travelled routes more thoroughly.
Our benefits
All car parks are carefully inspected
The best deals on airport parking
Free cancellation up until 24 hours
Over 4 million customers globally