We help you find the best parking prices at Newcastle Airport
The benefits of Parkos
All parking locations are personally inspected
Guaranteed the lowest price
Changing and cancelling is free
We're here to help
Our experts are here to assist you with comparing car parks and are happy to answer any questions you may have.
Please contact us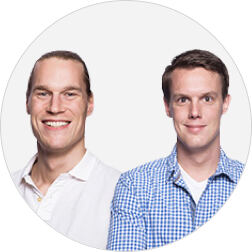 Customers rate our parking providers with an average of
Customers who have booked a parking space through us, rate these with an average of 8.7/10 based on 421 reviews.
Parking at Newcastle airport
Just along the England-Scotland border, Newcastle airport is a little more out of the way then most airports, however this does not mean it is any less busy. This airport has lots of connections to most major cities including Manchester and Liverpool to name some of the closest. This means that, whether due to cheaper flights or availability, Newcastle airport still experiences a heavy amount of traffic every single day.
Cheap Parking at Newcastle airport
Newcastle airport offers some of the cheapest and best parking spaces of any airport in the UK. This is one of the many reasons that makes this airport such a popular choice with Brits all over the country. While you can find some truly amazing deals on parking at Newcastle airport anyway, by using the Parkos comparison engine, you can filter these great deals down and find the very best- as well as making sure that these deals match your needs perfectly. Check out our customer reviews about Newcastle airport parking.
Newcastle airport is laid out in such a way that almost all the parking spaces are in a fantastic location and easy to locate when you first arrive. By using the various tools and filters we offer you, you can pick and choose from the best of the best and make your life that much easier from, arrival to take off!
Park and Ride & Meet and Greet at Newcastle airport
Our search engine also allows you to find various other services that, when combined with finding your ideal parking space, helps to make the whole process of getting to your flight that much less stressful, or even enjoyable.
Park and Ride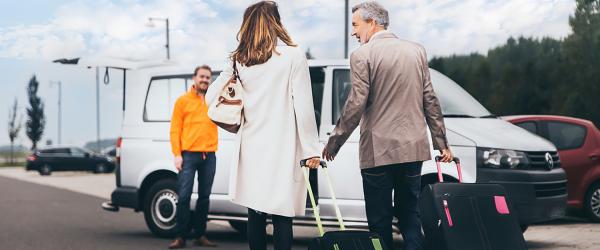 One of the services that you can compare on the Parkos site is Park and Ride parking at Newcastle Airport. This service offers a private shuttle bus for you, your travel companions and your luggage to the entrance of the airport, ready for you to make your way to your flight. Various users of our site have said that this service has helped them to massively save and make up time, as well easing their mind throughout the journey to their flights- so let us help you find the best prices for this service.
Meet and Greet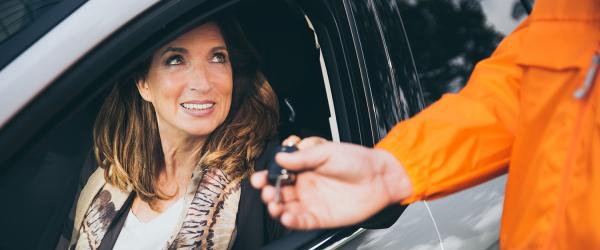 We also allow you to search for and filter through thousands of Meet and Greet parking providers at Newcastle airport. We help you to find the best price for this brilliant timesaver, and provide tips on getting to your flight on time. Once you have used the Parkos search engine to find an amazing price for this service that meets all your requirements, all you must do is drive straight to the airport entrance and find your flight, the Meet and Greet service will handle the parking of your vehicle.
Long Term Parking at Newcastle airport
Not only does our site allow you to compare and search for hundreds of different parking options at Newcastle airport, but it also allows you to find long-term parking options at a fraction of the price you would normally pay. This is a service that can and almost always will add up to substantial costs overtime. We help to guarantee that you can get long-term parking for the price of a normal parking space, or better!
Looking for the best way to get to Newcastle airport? Please take a look at our driving directions to Newcastle airport/Newcastle airport parkings.