We help you find the best parking prices at Newcastle Airport
The benefits of Parkos
All parking locations are personally inspected
Guaranteed the lowest price
Changing and cancelling is free
We're here to help
Our experts are here to assist you with comparing car parks and are happy to answer any questions you may have.
Please contact us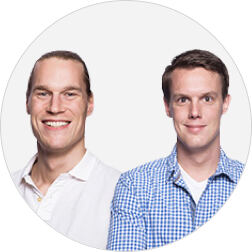 Customers rate our parking providers with an average of
Customers who have booked a parking space through us, rate these with an average of 8.7/10 based on 421 reviews.
Car parking Newcastle airport
Newcastle Airport is approximately 7,5 miles from Newcastle city centre. While the Newcastle airport terminal is served by the Metro light rail service and by bus from Newcastle city centre, public transport isn't always the most convenient way to reach Newcastle International Airport. On checking out our Newcastle Airport parking deals, you'll see that taking your car to the airport is a simple and affordable way to reach your destination. We have the best deals on Newcastle airport car parks. Whichever level of service you require, we compare parking at Newcastle airport for you.
Nobody wants to worry about their car while they're away on holiday. That's why we provide a range of safe and secure parking options close to Newcastle Airport. We work in partnership with local independent parking providers to bring you the best deals. We don't just offer cheap Newcastle Airport parking, we bring you a high quality service at an affordable price at car parks that are conveniently located close to the Newcastle airport terminal. Whether you prefer the premium Meet and Greet services or a simple Park and Ride booking, we'll search all the providers for you.
Parking guide - Most important information about Newcastle airport car parks
| | |
| --- | --- |
| 🚙 Parking lots: | 2 parkings |
| 🏆 Top rated: | VacationCare - Meet & Greet |
| 💶 Cheapest: | Vacationcare - Park & Ride |
| 🛫 Closest: | Simply - Park & Ride |
There are many different operators of Park and Ride Newcastle Airport parking, and trawling through all the offers can be time-consuming. By using our comparison and booking service, you can be sure that you're getting the airport parking best deal from one of our trusted partners. We take customer service seriously and our customer service team are on hand to answer any queries you may have. We also closely monitor user reviews and feedback about individual airport parking providers to improve our service for parking airport Newcastle.
Cheap Newcastle airport parking
Passenger numbers at Newcastle Airport are growing all the time. Newcastle Airport serves a wide geographical area and many people drive to the airport from rural areas. As the demand for airport parking at the airport increases, we are working with new providers for short stay car parks or a long stay car park to continue to provide the best deals on Meet and Greet Newcastle Airport parking. So, check out all our airport car parks options. A premium airport car park service may be cheaper than you think. With Parkos, you have access to all the parking options that are available at the airport of Newcastle.

Planning your holiday should be an enjoyable experience. Don't let worries about Newcastle Park and Fly interfere with that. We offer simple, secure booking and good customer service, whichever option you choose. While official airport parking can be expensive, we find the best deals from independent parking providers. Because we partner with local companies, we know we're always getting the best possible short stay parking or long term parking deal for you. If you have an early morning flight, why not try a Newcastle Airport Hotel and Parking package.

Parkos works with local independent Newcastle Park and Fly providers to bring the best deals to you. The car parks we partner with are close to Newcastle Airport but outside the airport perimeter. This means that they benefit from lower rents and can pass those cost savings onto customers. All our Newcastle Airport car parking deals offer fast transfer to the airport facilities. Check out our Newcastle Meet and Greet options for an even more convenient journey. Whichever Newcastle airport car park you choose, we aim to provide the best car parking service.

Whichever car park you choose, you can leave your car for as long as you need. If you're travelling for a work contract or taking an extended holiday, you can be sure your car is safely parked in a secured car park. All our parking partners provide car parks with 24-hour security staff, so you'll never need to worry about your car while you're away. So, once the parking's sorted, you can spend the extra free time planning the rest of your trip.
Parking options at Newcastle airport
Newcastle Airport has a wide range of parking services, and Parkos will find you the best deals with on the day prices on any of them. If you want a simple convenient airport parking experience, choose on of our Meet and Greet options. Park and Ride is usually the cheapest option, but fast transfers to the airport mean you'll only need to factor in a little extra time. Parking deals with airport hotels give the extra security of knowing that you'll be at the airport first thing. There are some hotels with free parking spaces located directly opposite the terminal entrance. Start comparing and book a guaranteed space at one of the parkings we partner with.
Park and Ride Newcastle airport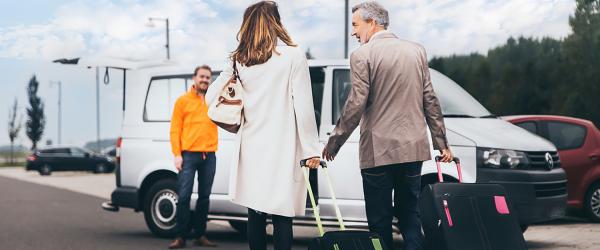 Park and Ride parking option allows you to drive straight to your chosen parking airport Newcastle. Our partners provide off-site Park and Ride parking options close to Newcastle Airport. These off-site car parks provide free shuttle bus services directly to the terminal building, usually with 15 minutes transfer time, or some car parks are located a short distance from the airport so that the airport can be reached with a short walk. When you use this service, you'll drive to the car park and find a parking spot, before being taken to the airport terminal. You may need to check your vehicle in at the car park office, but many operators now use number plate recognition for added convenience.
Meet and Greet Newcastle airport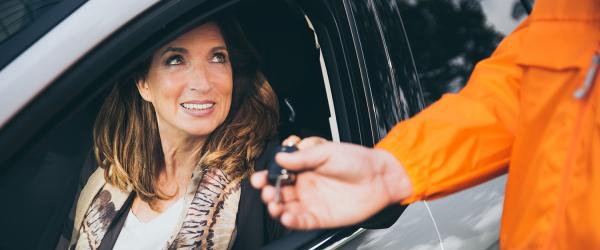 Our Meet and Greet service is by far the most convenient Newcastle Airport parking option. No need to worry about finding a parking spot or to allow extra time. Just drive up to the terminal building where you will be met by a member of staff. Once you unload your luggage, hand over the keys and head to the check-in desk. When you return, your car will be brought back to the terminal building by a member of staff who will meet you and return the keys.
Newcastle airport Hotel and Parking
If you have an early morning flight, why not add an extra hotel night at the start of your holiday? Many Newcastle Airport hotels offer an option to park your car and leave it for the duration of your trip. Then you know you'll be at the airport on time, and your car will be safely parked in the secure hotel car park. Hotel and Parking deals ensure you have a relaxing start to your holiday and can be excellent value.
Newcastle airport Long stay parking
Here at Parkos, we want to provide the best possible customer service, as well as the best value for money. That's why our customer service team is waiting to answer all your queries and will answer any questions as quickly as possible. We also take our customer feedback seriously, so please do leave a review, so we can see how we're doing. We really do read them. You can also check out our Frequently Asked Questions section, for answers to all the most common queries. We have a comprehensive Frequently Asked Questions section where you can look up the answers to most queries.

Reliable parking at Newcastle airport: We partner with independent providers to get the best deals for you. Because we choose our partners carefully, you can be sure that your vehicle will be safe for the duration of your trip. Our simple pre booking service allows you to compare all the deals offered by our partners to find the best price. Once you book, you'll receive an email with directions to the car park and all the instructions you need for your short stay or long stay parking at Newcastle airport.

Secure payments: When you book with Parkos, you can choose to pay online through our secure payments system, or in person at the car park of your choice. If you choose to pay online, you can pay with any major payment card or with PayPal. Our payments system is completely secure, and we don't hold any of your payment details. If you choose to pay in person, please check with individual parking providers which options they accept.

Reviews: We aim to provide the best service to all our customers, whichever parking service they choose. Parking at lower prices doesn't mean a lower quality of service. We encourage all our customers to leave a review, so that we can monitor our performance and the service provided by our parking partners. We recommend that you read the reviews on this site and elsewhere before using our service. If you have any issues, we want to hear about it so we can put things right straight away.

Customer service: We recommend that you read our Frequently Asked Questions section, where we answer all the most common questions. However, if you can't find the information you need, please don't hesitation to get in touch with our dedicated customer service team. We aim to provide excellent customer service to all our customers, whichever parking service they choose. Here at Parkos, we want to take the stress out of airport parking and find you the best deal at the same time.
If you need a route description to the airport terminal, take a look at our directions page. We hope to see you soon.