We help you find the best parking prices at Leeds Bradford Airport airport
The benefits of Parkos
All parking lots are personally inspected
Guaranteed the lowest price
Changing and canceling is free
We're here to help
Our experts are here to assist you with comparing car parks and are happy to answer any questions you may have.
Please contact us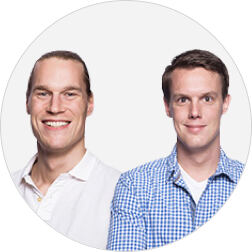 Customers rate our parking providers with an average of
Customers who have booked a parking space through us, rate these with an average of 8.7/10 based on 421 reviews.
Parking at Leeds Bradford airport
After the massive success that the Parkos airport parking space comparison site has seen in many other countries around the world, we have decided to open a similar service for British airports. One of the busiest airport parking spaces that can be found on the site is Leeds Bradford airport. The airport staff receive thousands of requests every day for well-positioned parking spaces at an affordable price, however most customers find little success.
Cheap Parking at Leeds Bradford airport
Fortunately for you, the Parkos search engine allows you to easily compare hundreds of different Parking spaces at Leeds Bradford Airport. We offer a whole range of filters to make it even easier for you to find the exact style of parking space you need to meet your needs. By checking our site every day, you can ensure that you don't miss out on some of the best deals available for Leeds airport. We have already pleased hundreds of customers in various other countries all over the world, and we can't wait to bring many more of the same amazing deals to the UK. Have a look at our customer review of Leeds Bradsfort airport parkings on our Parkos platform.
Shuttle and Valet Parking at Leeds Bradford airport
Our intuitive search engine not only allows you to search for the best available parking spaces at your airport of choice, but you can now also search for various services that help to speed up the process of getting to your flight even further. All these services offered through Parkos are also all extremely affordable, allowing you to enjoy a stress-free journey to your flight, without breaking the bank or worrying about getting to Leeds Bradford airport in time.
Shuttle Parking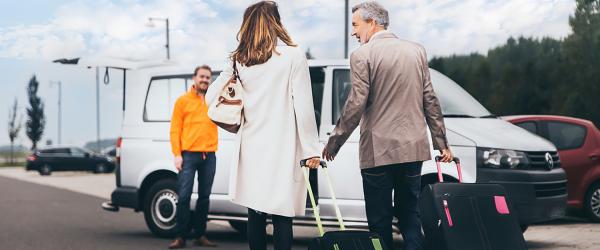 One of the brilliant services available on the Parkos site is shuttle bus transport. This service takes you directly from your reserved parking space, all the way to the entrance of Leeds Bradford airport without any delays. This allows you to enjoy a direct, faster route straight to the airport, from where you can head straight to your flight!
Valet Parking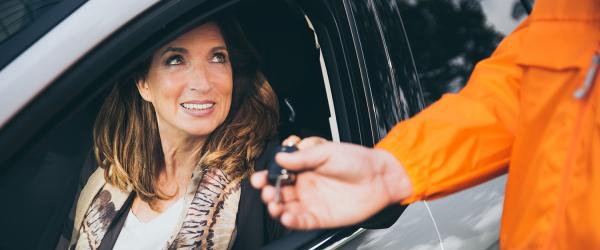 Another amazing service that you can compare on our site is valet parking. This service allows you to relax and spend more time focusing on getting to the correct flight on time, while a trusted and efficient valet parking company handles the parking and safe storage of your vehicle throughout the duration of your flight and time spent abroad.
Long Term Parking at Leeds Bradford airport
Not only do we offer amazing deals on normal parking spaces at Leeds Bradford airport, we also offer a variety of spaces that can accommodate those looking for longer term parking. With our site, you can easily filter parking spaces by the longest duration you can stay, which means you can avoid the hassle of finding an amazing parking space, but not being able to reserve it due to duration limitations. The Parkos search engine allows you to find multiple results that meet your needs almost instantly, offering an extremely useful and flexible filtering tool to help you find exactly what you need.
Planning your route to Leeds Bradford airport? Our driving directions to our Leeds Bradford airport parkings page contains all the information you need.