We help you find the best parking prices at Jersey Airport
The benefits of Parkos
All parking locations are personally inspected
Guaranteed the lowest price
Changing and cancelling is free
We're here to help
Our experts are here to assist you with comparing car parks and are happy to answer any questions you may have.
Please contact us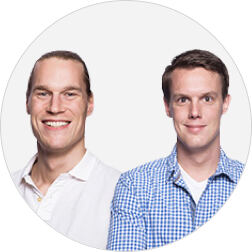 Customers rate our parking providers with an average of
Customers who have booked a parking space through us, rate these with an average of 8.7/10 based on 421 reviews.
Parking at Jersey airport
Jersey airport is one of the busiest in the country, meaning that it almost always becomes a situation close to all-out warfare when it comes to finding a great parking space at a reasonable price. At Parkos, we understand this, making sure that our intuitive search engine provides you with everything you need to stop having to fight for your desired parking space, and instead find it at a nice, affordable price!
Cheap Parking at Jersey airport
Jersey airport has many well-positioned and ideal parking spaces, however almost all of them are so expensive that most customers simply can't afford to book these spaces and keep within their budget. Fortunately, you are currently on one of the best airport parking comparison websites available anywhere on the internet. By making use of our tools and filters, you can very easily and very quickly reduce thousands of results down to a select few that meet your needs perfectly and don't break your bank.
Park and Ride & Meet and Greet parking at Jersey airport
Not only do we allow you to compare the best parking spaces available anywhere on the internet, but you can also find a variety of different airport parking services which, when used parallel to the cheap parking options on our site, can help to save hours of your time and potentially hundreds of pounds with every single flight.
Park and Ride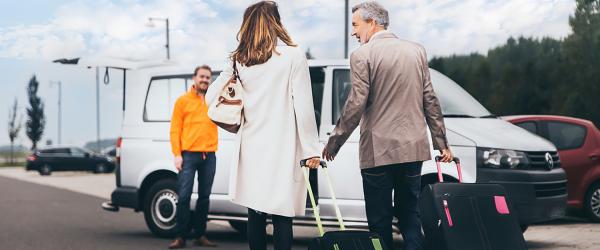 One of the most popular services that can be compared on the Parkos site is Park and Ride. Why is this service so popular with Parkos users? Because of just how much tie making use of this service can save you. Imagine having a luxury shuttle bus drive you directly from your parking space to the entrance of St. Helier airport. This will save you unimaginable amounts of time and ultimately allow you to focus your attention on getting you and your travel companions to your flight on time, while also making it easier to do so.
Meet and Greet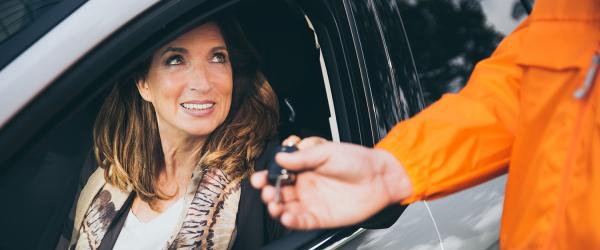 Also, on the Parkos site, you'll find a selection of Meet and Greet parking companies that are willing and ready to help you save even more time by parking your vehicle for you! All you must do is drive to the entrance for Jersey airport and let your chosen Meet and Greet service do the rest. These companies will take your keys and vehicle, and park them for you in a secure location, guaranteeing that your vehicle is protected throughout the duration of your travels.
Long Term Parking at Jersey airport
We also appreciate that many visitors to Jersey airport need longer-term parking solutions to accommodate their vehicles while they are travelling. We have heard these requests and as a result, have made the various long-term parking options available at Jersey airport available for filtering and comparison on the Parkos website. Now more than ever, our intuitive search engine can help you find service, or a combination of services that will help you to save huge amounts of time and money whenever you need to catch a flight!