Humberside airport car parking
Humberside Airport is a former RAF base located in North Lincolnshire, Countryside. It is a small, international airport competing with other UK airports, such as East Midlands Airport, Doncaster Sheffield Airport, and Leeds Bradford Airport. It is perfect for a frequent flyer despite the limited destinations. This is due to shorter queues through security and around Humberside airport. Travellers through Humberside Airport have noted the friendly airport staff. This relaxed atmosphere makes it a good choice for those based in the North East. Parking at Humberside airport is expensive, however. At Parkos, we offer the cheapest parking at Humberside airport. Have you trouble finding the perfect Humberside airport parking for your travel dates? Check out our Humberside airport parking prices now!
There are only four car parks at Humberside Airport, meaning parking choices are limited. They offer a 'turn up and park' option that doesn't require pre booking. This could leave you surprised at the costs when you return to your parked car at the airport car park. Their short stay car park or long stay parking at Humberside airport are expensive and require ticket validation when you land. Another potentially long queue to wait in to leave the Humberside airport. At Parkos, we are committed to offering you the cheapest prices and more accessible alternatives for parking at Humberside airport. We want every one of our customers to be completely satisfied with the best prices at Humberside airport. We want you to have access to the best deal for car parking at Humberside Airport.
Unlike other major airports, Park and Ride Humberside Airport does not offer a service. To use it you would have to book through a private company. While it can seem the easiest airport parking option, it is often the most inconvenient. As you can imagine, this too is costly. It also leaves you reliant on the timings of their transfer buses. Our website can efficiently search through the Humberside airport parking options and find the best deal for an airport car park at Humberside airport. Therefore, you can book in confidence knowing you found the cheapest option for parking at Humberside airport. We provide the most reliable service to get you to Humberside airport on time.
Cheap car park at Humberside airport
At Parkos, we have teamed up with local airport car parks to offer various airport car parking options on our site. You can use our comparison website to select a short stay parking or long stay car park that is convenient and cheaper for you. You can even use one of our different parking packages, for example, our Meet and Greet service at Humberside airport. This tailored service aims to make the stressful process of Humberside airport parking stress-free. Using our website is the best way to ensure that you find the best airport parking options available for Humberside airport. We will always look for ways for you to save money on airport car park.

We believe going on holiday should be relaxing for passengers. However, often just planning your travel to the airport causes stress. Relying on public transport could leave passengers rushing to the airport terminal with no time to spare. Instead, we want to ensure that you can drive your car straight to the airport terminal building. We want you to be able to book an airport parking space at Humberside airport hassle-free. We do the hard work for you, finding you the suitable alternatives for Humberside airport hotels and parking. At Parkos, we ensure that you will have a convenient experience at the lowest airport parking prices.

Humberside airport long stay parking is one of the great options you can pre book through our website. Select one of our airport parking partners in a location that suits you. You will be able to leave your car for as long as you need: short stay parking or long stay car parks, both options are available. By comparing the airport parking prices of all our car park providers, we can get the best prices for you. They will also guarantee your parked car is safe. You can rest easy regardless of how long you are away. All of the car parks that you can book on our platform have employees there to assist and 24 hour CCTV cameras to ensure the continued safety. We also have secure fencing around the car parks.

At Parkos, we team up with local independent airport car parks to offer you cheap car parking for Humberside Airport. These are small local companies with low prices compared to the big companies that own off-airport parking. We ensure all our airport parking locations are within easy reach of the airport terminal building. So arriving passengers end up with a convenient Humberside airport parking space for the best deal. We always ensure that our Humberside airport parking service is of the best quality and that the airport parking providers we use match our high airport parking standards. So just because the parking price of your pre booking is low does not mean our service is.
Airport parking options at Humberside airport
We can offer you many options for Humberside airport parking so that you can make the choice that best suits your travel. This includes our Meet and Greet parking. It is an exclusive valet service that allows you to drop off your car at a convenient location within walking distance from Humberside airport. We also have Park and Ride options, with efficient airport transfers to and from the airport. One of the most accessible choices is our Hotel and Parking, something we like to call 'Park Sleep Fly.' You will get a great night's sleep knowing it was a reasonable price, and you will make your flight.
Park and Ride Humberside airport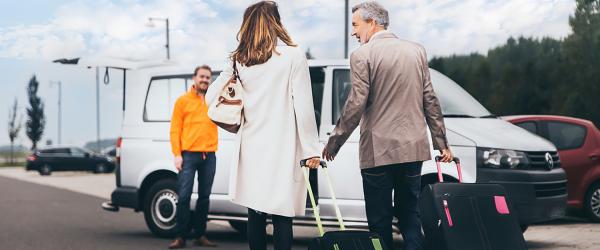 One of the most accessible services offered through our site for Humberside airport parking is Park and Ride. This service is seamless and quick. The car park employees will take you and your travel companions from the Humberside airport car park straight to the airport terminal entrance, which is then just a short walk away. All you have to do is ensure you have pre-booked your airport parking space before you arrive, airport transfers are included with your reservation. Then let us worry about the rest. We offer the most cost-effective and efficient car parking available at Humberside airport. Using the Parkos comparison website, you can avoid this unnecessary expense and enjoy outstanding and convenient service for long stay or short stay parking at Humberside airport. Check our the offers on our website now!
Meet and Greet Humberside airport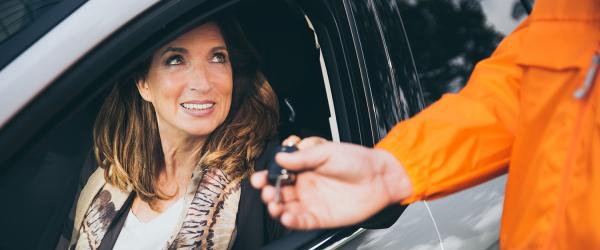 Booking the Meet and Greet service gives you a premium experience without the expensive price tag. This service takes all the stress out of airport parking. You drive your car directly to the airport, where you will be greeted by a Meet and Greet parking employee. You can even select the most convenient drop-off zone. The employee will collect your car keys and proceed to park your car in your designated parking space on the parking terrain. Your car will be kept safe for the duration of your holiday or business trip. You only need to stroll into the airport terminal and go to the check in desk, which is just a short walk. The confirmation email you receive from us includes guidance on how to get the to right location on the airport.
Humberside airport Hotel and Parking
Early flights can make travel to the airport tricky, and an overnight stay can be necessary. Or sometimes you want the journey to be more relaxed, with an enjoyable night in one of the airport hotels before your departure. You can start your holiday early. We offer a hotel and parking option to get the cheapest possible options for both. You can use our site to check out all the best deals and book the hotel that is right for you. So departing passengers can sit back and relax before your flight and know that your accommodation and transport have been sorted for you.
Humberside airport long term parking
Our parking partners also offer excellent, dedicated long-term parking at Humberside Airport. We provide a secure space for anyone looking to travel for a more extended period. This allows you to store your vehicle in a safe location for an extended determined by you. This way, you can enjoy your time away or focus on your business trip without the unnecessary stress of worrying about the safety of your vehicle. These Humberside airport parking spaces can be compared using Parkos as quickly as any standard parking space. Select the suitable filters, and check out all the affordable options we offer.

Reliable Humberside airport parking options: At Parkos, we understand that trusting your vehicle to another person takes consideration. This is why customer care is our top priority. There is a comprehensive system to answer any queries or concerns you may have about Humberside airport parking. We are proud of our transparent and straightforward car park booking process. Our payment system is outlined clearly on our website, and we have an FAQ section to answer those more common questions. Once you have used our service, please take the time to leave a review. We welcome any feedback and customer reviews on your experience and are always looking for ways to improve our customer's experience. If you are looking for long stay parking or short stay Humberside airport parking, book now through Parkos.

Secure payments: Once you have selected your parking space, you will then look at payment options. Parkos offers online and on-site payment methods that may differ with each provider. We accept most major credit and debit cards when you pay online. PayPal is also accepted. They are processed through a secure payment system. We do not have access to any of your data. If you prefer to pay in person, please ensure you have checked what payment methods your provider accepts before arriving at the car park. Don't hesitate to contact our customer service for any payment issues.

Customer service: Enjoy our simple reservation process. You select the airport you are departing from and the date and time. Please browse through the car parks available and choose the best one for you. Once you have booked, we will send the information to our parking partner at Humberside Airport. You will receive an email confirmation with all the relevant details shortly after receiving payment. Payment is possible with both credit or debit card. If, for some reason, your email doesn't arrive, get in touch with our customer service team. There is a free cancellation cover included with your reservation at no cost to you up to 24 hours before your arrival.

Reviews: We welcome all customer reviews as they give us a valuable understanding of our service. If you have any issues or complaints about our partners, we want to know. This is so that we can provide the highest quality car park service for passengers. Any case raised will be thoroughly investigated to ensure we resolve it satisfactorily for you. We aim to offer an accessible service for our customers; however, not all our partners can provide this, so please check the available information before booking a car park. We want all our customers to have the best possible experience using our service.
If you need a route description, take a look at our directions page. We hope to see you soon for your next trip.
Frequently Asked Questions
How early to arrive at Humberside airport?

In general, for Humberside Airport parking, we recommend that you arrive three hours in advance. This is because Humberside Airport suggests checking in and being prepared to go through airport security two hours before your flight's departure. It will take you an extra hour to go from the car park to the airport and check-in desk.
Parking and check-in times may differ depending on where you park and if your flight is international, European, or domestic.

Park and Ride

If you choose Park and Ride, you have to drive to the airport car park. In the car park, a shuttle van will be ready to take you to the Humberside airport. The distance between your chosen parking location and the airport determines the transportation time. A transfer typically takes between 10 and 20 minutes. The transfer time will always be mentioned before you reserve your parking spot. Keep in mind the shuttle bus departure times as well. The shuttle will normally leave as soon as you arrive, however, some parking lots have a defined schedule.

Meet and Greet

If you choose Meet & Greet, you will be taken directly to the airport. The shuttle driver will be waiting for you at the airport to park your car for you. With Meet & Greet parking, there is no waiting time. To avoid any unnecessary stress, call your chauffeur-booked car park a few minutes before you arrive so you don't have to wait for the driver.

International flights

If you are flying internationally from Humberside Airport, you may be subject to additional security checks. As a result, for European and international flights, we recommend leaving extra time. You may always contact your airline if you have any queries about the additional criteria. In general, we recommend arriving three hours before your flight to ensure a smooth check-in procedure.

How does Meet and Greet work at Humberside airport?

The Meet and Greet service at Humberside Airport allows you to quickly and simply park your car. You drive straight to the departure hall at Humberside Airport and phone the parking partner approximately a half-hour before your arrival. When you arrive at Humberside Airport, our parking partner will be notified. You may find the parking phone number in the confirmation e-mail you got after booking a parking spot.

On arrival

You bring your car to the Humberside airport's departures hall, where you will be welcomed by the parking company staff. The vehicle is next inspected for damage, and you must sign a receipt for this. As a result, every time you return from a vacation, you should carefully inspect your vehicle to see whether it has been damaged. The staff will take your keys and drive your vehicle to the car park. In the meantime, you may travel to the Humberside airport and check in at the check-in desks, then continue your journey without concern. You do not need to travel to the parking lot; instead, the staff will park your car for you in an available spot.

On return

When you return from your journey, please notify the parking staff that you have returned and retrieved your luggage from the baggage claim area. The parking partner's phone number can be found in the reservation confirmation email. You and the parking partner have agreed on an arrival time and place. Car park employees will take your car to the agreed-upon location at the airport, which is normally in front of the Humberside airport arrivals hall.

Advantages and disadvantages

When parking with a Meet & Greet service at Humberside Airport, you should always make an informed decision. The benefits and drawbacks of the Meet & Greet service are explained below.

Advantages

Time-efficient: Having your car parked for you saves you time. You arrive at Humberside Airport and do not need to drive from the parking lot to the terminal building.

Convenience: You do not need to carry your large and heavy bags from the airport's parking lot to the departure hall at Humberside airport. All you have to do is park your car in front of Humberside Airport's departure hall.

Disadvantages

Trust: You can't see where your car is parked in the reserved car park you've reserved. However, we can promise you that all of our partners only employ certified transfer shuttle bus drivers. You may be confident that your vehicle is parked in a secure and safe location at the parking terrain.

Cost: Meet & Greet is significantly more expensive than other parking options, such as Park and Ride.

How does Park and Ride work at Humberside airport?

You may use the Park and Ride option at Humberside Airport. When you select this option, you will drive to the car park provider and park your vehicle in a parking place. The Humberside airport parking options are all close to Humberside Airport. A free shuttle service from the parking lot takes you to the airport terminal. You can find out how long it takes to go to Humberside Airport via shuttle service on our website. The confirmation email you receive after reserving a parking place includes more information on the booked Park and Ride service at one of our parking partners. In this section, we will go through the Humberside airport Park and Ride service in in depth.

After you have returned to Humberside Airport

Please contact our parking partner. Meet the car park workers at the designated spot. The shuttle bus will return you to your parked vehicle.

Traffic information

If you're flying out of Humberside Airport, be aware that it's a bustling place with regular traffic delays and clogged roadways. As a result, whether your travel is late at night or early in the morning, we recommend that you conduct additional inspections for frequently utilized routes.
Our benefits
All car parks are carefully inspected
The best deals on airport parking
Free cancellation up until 24 hours
Over 4 million customers globally