Car parking Teesside airport
The Durham Tees Valley Airport is located on Yarm Road, Darlington. The airport is also known as Teesside International Airport offers connections to several domestic and European destinations. The airport serves the area of North East and North Yorkshire. Travelling by car is of course the most convenient way to go to the airport terminal. The issue of airport parking at Teesside airport faces cannot be considered a small matter. However, with Parkos this problem is solved. On our website, you can compare Teesside International airport parking options.
Airport parking at Teesside airport, itself, is a problem. However, finding a conveniently located car park at the best price is far more difficult. However, Parkos has come up with a simple and stress-free way of booking cheap parking Teesside airport. Instead of browsing through numerous internet websites, at Parkos you will find all your answers on one page. The parkings are also close to the airport terminal building and secured, so that your car is in safe hands when you are away. Pre book your airport parking spot via Parkos today and save money.
Airport parking guide - More information about Teesside airport parking
| | |
| --- | --- |
| 🚙 Parking lots: | 2 parkings |
| 🏆 Top rated: | VacationCare - Meet & Greet |
| 💶 Cheapest: | Vacationcare - Park & Ride |
| 🛫 Closest: | Simply - Park & Ride |
Teesside International Airport is a relatively small airport in the North East. With the Park and Ride car parking option you save money, time and energy at the airport. After finding a suitable parking at Teesside airport through our website, Parkos' Park and Ride feature provides a shuttle bus that will take you from the car park to the Teesside International airport terminal building. Additionally, you will be able to take your luggage with you. You can check out all the airport parking options via our website.
Cheap parking Teesside airport
If you book through Parkos, you can be sure to find the cheapest parking at Teesside airport. You can find the best prices for the airport car parks with the best value on our website. Choose for the Meet and Greet parking package. Through this method, you can choose the safest spot for parking your car at the best rates. Furthermore, the booking process is hassle-free and easy. In fact, a majority of Parkos customers have proclaimed the Meet and Greet service to be extremely useful. They also noted how it reduced the stress of having their vehicle damaged, and commended Parkos' security measures.

Taking your own car and parking it close to the airport will save you a lot of time and money. You can have your own travel schedule and you don't have to rely on public transport. For customers who need to stay overnight at one of the airport hotels for catching an early flight, Parkos arranges a pre-booking of parking spaces for the best price. Simply provide us with the details of your flight and you will find the nearest available airport hotels with parking. In case airport parking is unavailable, Parkos will arrange a shuttle to pick you up from one of the airport hotels you are staying in.

On our website, you can search for the parking option with the best prices to suit you with our comparison platform. Parkos recognises the risk of leaving your car at the airport. Thus, the reassurance comes in several forms. Parkos will give you all the details when booking, and also answer all your questions while parking at Durham Tees Valley airport. Additionally, the help desk box on our website will provide you with speedy replies to all your questions. Check out the options for Teesside International airport parking!

It is important to us that you can rely on us when you park your car with one of our airport parking partners. Next to that, secure and simple methods of payment are used by different providers. However, Parkos has a payment policy that accepts numerous ways of payment. Along with accepting all major types of credit and debit card, Parkos allows you to pay in cash when you arrive. However, in the case of online payments, you will not need to part with any personal bank details.
Parking options at Teesside International airport
With the Meet and Greet service at Teesside International airport, you drive to the airport terminal and your car will be brought to the airport car park. You are then at the airport at walking distance. Furthermore, Park and Ride allows you to park your car at the reserved spot, with airport transfers included. Parkos also arranges parking spots near your hotel in cases of early flights, with a low price guarantee. Pre book your long stay car park with Parkos.
Park and Ride Teesside airport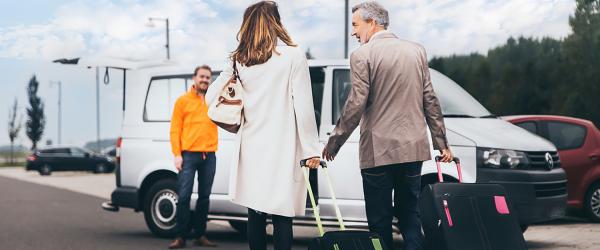 The Park and Ride method is truly reliable. You simply find a free parking spot, pre book it and take your car to the car park. From there, an employee of the car park will bring you to the airport with a shuttle service. Additionally, you will not need to arrange other plans for your luggage. As a result, your luggage goes with you on the shuttle. When you return from your trip, the shuttle bus is waiting for you in front of the terminal of Teesside International airport. You will then be taken back to your parked car in the car park of our parking partner.
Meet and Greet Teesside International airport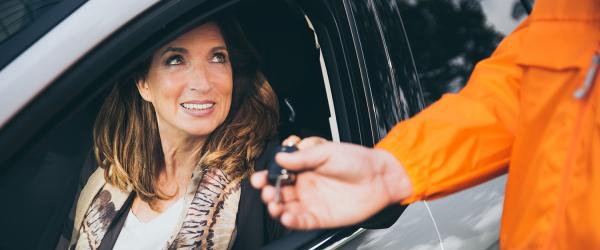 With the Meet and Greet service at Teesside International airport, you reach the airport terminal in your car, and an employee of the car park will take responsibility for it. As such, while you prepare to take your flight, you hand over your keys to the shuttle bus driver and he or she will drive your car to your pre-booked airport parking spot. When you return from your trip, you meet at the arrival terminal where your car is waiting for you. When you book this option at Teesside International airport, you will receive a booking confirmation email detailing how to get to the specified meeting point at the terminal. With the Meet and Greet option, you save a lot of time and it is just a short walk to the check in desk at the airport.
Teesside airport Hotel and Parking
For airport travellers who need to stay overnight at one of the Teesside airport hotels with parking lot to catch an early flight, Parkos provides a stress-free and reliable airport parking experience. You can book a stay in one of the low cost airport hotels with Teesside airport parking spot close to the airport. Parkos will locate it for you. However, in case there aren't any available spaces, a shuttle bus will take you from your car to the hotel and to the airport terminal building.
Teesside airport long stay car park
Teesside airport's long stay car park plans with Parkos are extremely popular. You can leave your car with one of our airport parking partners for as long as you want. They will keep your parked car safe and secure. It is a myth that cars left in the care of private businesses are neglected. To prove this theory wrong, the employees of the airport car park take care of their customers' cars like they were their own. Check out the Teesside airport parking options on our website, Parkos offers great value for money. You will always find the best deal for airport parking.

Reliable Teesside airport parking lots: Teesside airport parking spots are hard to find and even harder to purchase. They're also equally hard to keep secure. However, Parkos provides a one-stop solution to all your airport parking problems. You will find a suitable Teesside airport car park, reserve it for any number of days and leave your car in full security. Furthermore, all car parks at Teesside airport individually check their airport car park for security.

Secure payments: Parkos not only provides cheap and secure Teesside airport parking, but we also give you the option of cancelling your car park reservation at any moment. On the other hand, with a change of plans, you can also change your booking confirmation with Parkos. That, too, is entirely free of extra charges. This means Parkos will not charge you for last-minute cancellations, or changes in schedule, with the low price guarantee.

Reviews: Customers have rated Parkos 8.6/10. It has over 500 providers in 14 different countries. Furthermore, it has been active in the airport parking business since 2007. As such, it is no wonder that over 500,000 customers have trusted Parkos with their cars. This was possible because Parkos has a strict policy of taking feedback from their customers and constantly aims to improve. We appreciate the customer reviews because in this way we can improve the Teesside airport parking service of our airport parking partners.

Customer service: The website of Parkos UK has a live map to show you information about the car park providers we are partnering with. On the other hand, you can compare prices based on locations. Some parkings are located at walking distance from the airport, some parkings offer airport transfers with a shuttle service (Park and Ride). Our FAQ section covers all questions you might have. However, in case the information or instructions are not clear, reach out to our customer service. You can simply write down your queries and send them to our team. Take a look at our website and book your Teesside airport parking or a car park at one of the other airports in the United Kingdom.
If you need a route description, take a look at our directions page. We hope to see you soon for Teesside IInternational airport parking.
Frequently Asked Questions
How early to arrive at Teesside airport?
How does Meet and Greet work at Teesside airport?
How does Park and Ride work at Teesside airport?
The benefits of Parkos
All parking lots are carefully inspected
The best deals on airport parking
Free cancellation up until 24 hours
Over 2 million customers globally