Parking at Cardiff Airport
Located in Rhoose, Wales, Cardiff airport is the only airport that offers commercial flights. Since March 2013, it has been under the management of the Welsh Government and able to service around 1.6 million passengers in 2019. Its numbers took a nosedive at the end of the first quarter the following year. Now, it is trying its best to recover those numbers. Cardiff airport offers its passengers international flights with low-fare, business, and charter carriers. Popular destinations from Cardiff airport include mostly European countries like Greece, Spain, and the Netherlands. In 2018, long-haul flights to Doha began thanks to Qatar Airways. This was the first long-haul service following the downfall of Zoom Airlines many years ago. Going on road trips around Wales and other provinces is now easier. With websites like Parkos, you can easily compare parking options and rates at Cardiff airport.
Table of content:
Parking at Cardiff airport terminal
Cardiff airport has a sole terminal for its passengers. It offers a few options for those in need of car park services. The short-stay and long-stay car parks are both within a few minutes walk from the airport terminal. Cardiff airport also offers a valet parking service. As you arrive at the terminal, hand over your keys at the Priority Reception and a valet will park the car for you at a nearby secure car park. Cardiff airport has two drop-off areas. The first drop off zone is directly outside the terminal is free for the first 5 minutes. It charges £3 for every 5 minutes after that. There's the Long Stay parking, another drop-off zone. The first twenty minutes is free of charge. There is a dedicated special assistance vehicle for passengers with special mobility needs.
Cheap Cardiff airport parking
We have to make it to the airport a few hours before the boarding time. There are a lot of ways to do catch the plane on time. You can stay at a nearby hotel the night before your flight for example; but of course, this will cost you some money. Taking public transport on the day of your flight is a little challenging. Especially if you have a lot of luggage with you. Certainly, planning your trip ahead of time not only makes it hassle-free but also gives you the best parking prices. With the help of Parkos, you can easily find the cheapest parking option suited for your needs. You can use their search engines to compare available parking options. Choose from short stay, long stay, valet, or Meet and Greet services. At times, you might also score parking deals, especially when booking in advance.

If you have decided to bring your car to the airport, there are parking options available to choose from. Parkos allows you to plan your route ahead of time. You can use the filters and preferences to refine your parking search. There are different information available like the walking distance from the car park to the terminal. You may also check for things like covered parking spaces and drop-off areas. If you are travelling with someone who has mobility needs, you can easily look for dedicated parking spaces with special assistance call points. Parkos also works together with local off-site parking areas. Although it might be a little farther than the official airport car parks, they are able to give cheaper deals to travellers.

While you are away, there is no need to worry about your car. Cardiff airport car parks have 24-hour CCTV coverage. They also use an Automatic Number Plate Recognition technology. Cars cannot simply come and go as opening and closing barriers keep the area secure. Also, Cardiff airport personnel are always on site. You can also do your part to keep your car secure. Before your trip, you can clear out your car and leave unnecessary things at home. Also, be sure not to leave any valuables inside. Don't forget to lock your doors before leaving your car at the car park. By doing this, you can go and enjoy your holiday worry-free.

If you want a smooth and on-time car park service, you can book a parking space through Parkos. Previous customers love their services not only in Cardiff airport but in other major airports as well. From departure to arrival, expect satisfactory experience from their parking partners. Whatever parking service you choose, you won't have to worry about your car while you are away.
Cardiff airport car park types
At Cardiff airport, there are two common parking types available. One is the Park and Ride service for off-site parking while the other one is the Meet and Greet service. Both services are efficient and smooth. However, Meet and Greet might cost a little more in exchange for the convenience that it offers. Whichever service you book through Parkos, you will surely have a great experience.
Park and ride at Cardiff airport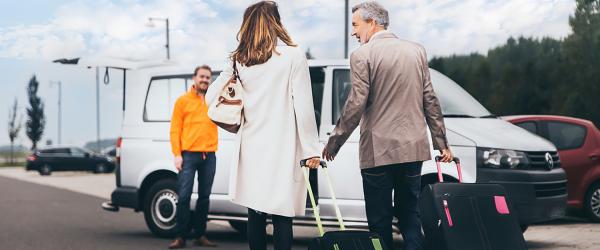 This service is available for off-site car parks not within walking distance of the terminal. Depending on the service, you can either park your car yourself or bring it to the drop-off zone. Afterwards, simply take the shuttle to the terminal. It usually takes between five and fifteen minutes to reach the airport terminal. Upon your return, take the shuttle at the terminal back to your parking area.
Meet and Greet at Cardiff airport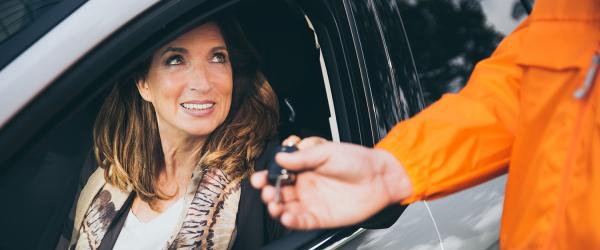 Meanwhile, for Meet and Greet, simply drive up to the Priority Reception in the terminal. As you get to the barrier, it will automatically rise. Leave your keys with them and a professional driver will park your car for you. It is a 2-minute walk from the Priority Reception to the airport terminal. Rates start from £40.99 a day up to £292 for 30 days.
Long stay car parks at Cardiff airport
The long stay car park service at Cardiff airport offers travellers a convenient and practical option. You can use this service if you are travelling for a long period. The car park is just a short walk away from the terminal. There is the option to prebook or pay directly at the gate. Rates start at £5.50. Booking for 31 days will cost £485.50 with subsequent charges in excess.

Customer service: Parkos gives a lot of importance to their customer's experience. Once you leave your car with their parking partners, they treat it as their own. You can easily reach Parkos if you have any questions in mind. Simply go to their website and click on the Customer Service section. They also have an FAQ section where you might find what you need.

Filter parking options: In using the Parkos website, you will find that it is very user-friendly. When making reservations, they have various filters to narrow down your search. You can usually find the best deals when booking in advance. However, the prices also fluctuate depending on the season. So it is best to always check their website for any price changes. Parkos also offers free booking changes.

Safety: With Parkos, the price you see is what you pay for. Even if the price changes in the future, your booking will not be affected. An SSL certificate by Verisign secures online payments at their website. Meaning your information is safe as it is encrypted. After payment, you will get an invoice for your transaction. Parkos accepts most major debit and credit cards, and PayPal too.

Travel planner: As part of their excellent service, Parkos offers a route planner in your booking confirmation email. This will help you plan your route from your hotel directly to the parking space. Also, you can download Google Maps to help you with navigation. If you encounter any difficulties, you can easily reach Parkos by phone, so they can guide you to your parking space.
Our benefits
All car parks are carefully inspected
The best deals on airport parking
Free cancellation up until 24 hours
Over 4 million customers globally