We help you find the best parking prices at Belfast Airport
The benefits of Parkos
All parking locations are personally inspected
Guaranteed the lowest price
Changing and cancelling is free
We're here to help
Our experts are here to assist you with comparing car parks and are happy to answer any questions you may have.
Please contact us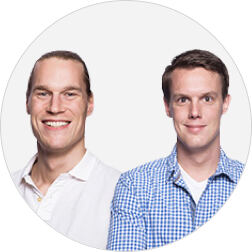 Customers rate our parking providers with an average of
Customers who have booked a parking space through us, rate these with an average of 8.7/10 based on 421 reviews.
Parking at Belfast airport
Belfast airport is an extraordinarily busy airport in Ireland at the best of times. It is made even more hectic by the sheer volume of tourists that come to visit the airport because of its famous name- "the George Best airport" named after the famous footballer, George Best. This airport is known for receiving hundreds of visitors a day who come to the airport for this name- whether they are football fans or simply touring local hotspots, and all of this is on top of the already massive visitors looking to catch a flight.
Cheap Parking at Belfast airport
The Parkos webpage allows you to search for and compare hundreds of different parking space options available at the George Best airport in just a few clicks. We work hard to make sure that our search engine helps to reduce the time it takes to find an affordable airport parking space down from as much as a few hours, all the way to a few minutes. We do this so that you can feel free to spend less time stressing and dealing with the hassle of finding an appropriate parking space, and more time enjoying the journey and ultimately, your holiday or business trip destination! Getting on time to Belfast airport doesn't have to be stressful.
Park and Ride & Meet and Greet at Belfast airport
We also give you the fantastic opportunity to compare various services that help to reduce the time and effort taken to get to your flight even further. Each of the providers of these services on our site may vary in featured and price, but all will offer the basic service at a minimum. As you plan your trip to Blefast airport, take a look at our route planner for tips and directions. Below are a couple of these brilliant services that can be found on the Parkos site:
Park and Ride at Belfast Airport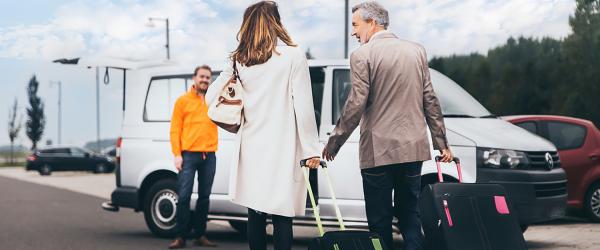 One of the most popular services that is found and compared through our site is the Park and Ride parking service. This service saves you time by meeting you at your booked parking space in a shuttle bus, which is ready and equipped with everything you need to transport yourself, your travel companions and your luggage directly to the entrance of Belfast airport.
Meet and Greet at Belfast Airport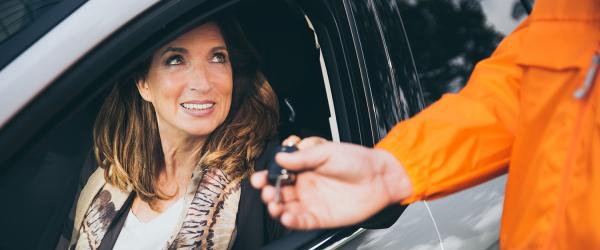 The Meet and Greet parking services we offer don't even require you to find or get to your parking space. All you must do is drive straight to the entrance of the airport, then hand your keys over to the trusted Meet and Greet service employee you have hired, then head to your flight, almost guaranteeing that you can get there in time!
Long Term Parking at Belfast airport
Many of the parking spaces that can be found and compared on the Parkos site also offer a long-term parking option, which allows you to store your vehicle in the space for a longer period than what would be considered a standard amount of time. This service is perfect for those looking to go on a longer business trip or holiday, or of course for those looking to travel to multiple countries around the world, using Belfast airport as a starting airport. As you search for parking at Belfast Airport, read reviews from past customers to help you decide which car park is right for you.